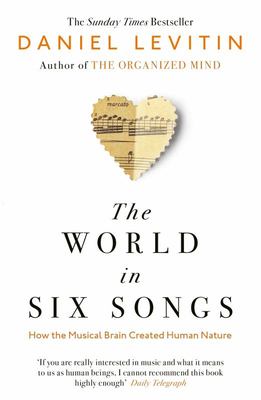 $28.00
NZD
Category: Music
Dividing the sum total of human musical achievement, from Beethoven to The Beatles, Busta Rhymes to Bach, into just six fundamental forms, Levitin illuminates, through songs of friendship, joy, comfort, knowledge, religion and love, how music has been instrumental in the evolution of language, thought a nd culture. And how, far from being a bit of a song and dance, music is at the core of what it means to be human. A one-time record producer, now a leading neuroscientist, Levitin has composed a catchy and startlingly ambitious narrative that weaves together Darwin and Dionne Warwick, memoir and biology, anthropology and a jukebox of anecdote to create nothing less than the ' soundtrack of civilisation'. ...Show more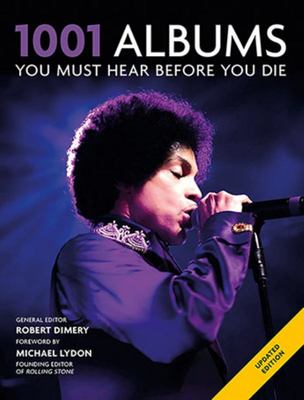 $45.00
NZD
Category: Music | Series: 1001
Now newly revised for 2018, this fascinating book is the ultimate critical guide to history's greatest albums.
$28.00
NZD
Category: Music
THE SUNDAY TIMES TOP TEN BESTSELLER. The Sixties ended a year late - on New Year's Eve 1970, when Paul McCartney initiated proceedings to wind up The Beatles. Music would never be the same again. The next day would see the dawning of a new era. 1971 saw the release of more monumental albums than any yea r before or since and the establishment of a pantheon of stars to dominate the next forty years - Led Zeppelin, David Bowie, the Rolling Stones, Pink Floyd, Marvin Gaye, Carole King, Joni Mitchell, Rod Stewart, the solo Beatles and more. January that year fired the gun on an unrepeatable surge of creativity, technological innovation, blissful ignorance, naked ambition and outrageous good fortune. By December rock had exploded into the mainstream. How did it happen? This book tells you how. It's the story of 1971, rock's golden year. ...Show more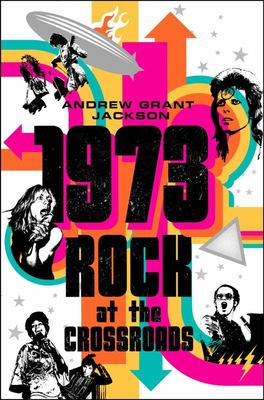 $50.00
NZD
Category: Music
A fascinating account of the music and epic social change of 1973, a defining year for David Bowie, Bruce Springsteen, Pink Floyd, Elton John, the Rolling Stones, Eagles, Elvis Presley, and the former members of The Beatles. 1973 was the year rock hit its peak while splintering--just like the rest of t he world. Ziggy Stardust travelled to America in David Bowie's Aladdin Sane. The Dark Side of the Moon began its epic run on the Billboard charts, inspired by the madness of Pink Floyd's founder, while all four former Beatles scored top ten albums, two hitting #1. FM battled AM, and Motown battled Philly on the charts, as the era of protest soul gave way to disco, while DJ Kool Herc gave birth to hip hop in the Bronx. The glam rock of the New York Dolls and Alice Cooper split into glam metal and punk. Hippies and rednecks made peace in Austin thanks to Willie Nelson, while outlaw country, country rock, and Southern rock each pointed toward modern country. The Allman Brothers, Grateful Dead, and the Band played the largest rock concert to date at Watkins Glen. Led Zep's Houses of the Holy reflected the rise of funk and reggae. The singer songwriter movement led by Bob Dylan, Neil Young, and Joni Mitchell flourished at the Troubadour and Max's Kansas City, where Bruce Springsteen and Bob Marley shared bill. Elvis Presley's Aloha from Hawaii via Satellite was NBC's top-rated special of the year, while Elton John's albums dominated the number one spot for two and a half months. Just as U.S. involvement in Vietnam drew to a close, Roe v. Wade ignited a new phase in the culture war. While the oil crisis imploded the American dream of endless prosperity, and Watergate's walls closed in on Nixon, the music of 1973 both reflected a shattered world and brought us together. ...Show more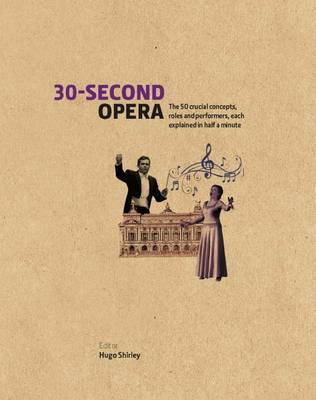 $35.00
NZD
Category: Music | Series: 30 Second
The bestselling 30-Second series takes a revolutionary approach to learning about those subjects you feel you should really understand. Each title selects a popular topic and dissects it into the 50 most significant ideas at its heart. Every idea, no matter how complex, is explained in 300 words and one image, all digestible in just 30 seconds. Live operatic performance was once part of popular culture yet in modern times it has become caricatured as exclusive, overwhelming and, often, very very long. 30-Second Opera raises the curtain so that anyone can enjoy opera, classical or contemporary, without the elitism. Compiled by opera buffs, not the bourgeoisie, it serves up all you need to enjoy the spectacle, the music, and above all the voices from Farinelli to femme fatale. ...Show more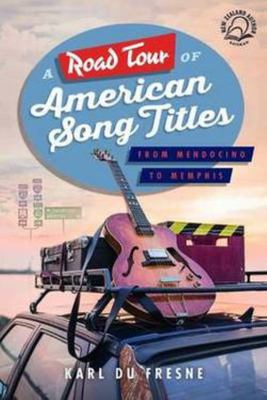 $40.00
NZD
Category: Music | Reading Level: very good
Like most New Zealand kids in the 1960s, Karl du Fresne grew up listening to songs about American towns and cities: Kansas City, El Paso, New Orleans, Detroit and Tulsa, to name just a few. He found himself wondering what sort of places they were and what had motivated such illustrious pop composers as Jimmy Webb, Hal David, Neil Sedaka and Chuck Berry to write about them. A career journalist, former musician and keen amateur musicologist, he eventually decided to find out for himself. Thus was launched a serial pilgrimage that took him to 24 towns and cities, from Abilene to Wichita and Memphis to Mendocino. Each chapter is devoted to a specific hit song and the town that inspired it. Du Fresne combines information about the songs - who wrote them (and why), who recorded them, how well they did on the pop charts - with often quirky personal observations about the places themselves and the characters he encountered there. He explores the rich musical connections of cities such as New Orleans, Memphis, Nashville and Detroit and describes detours to out-of-the-way places such as the gospel church in the Louisiana Delta where a young Jerry Lee Lewis performed for the first time, the Tallahatchie bridge made famous in Bobbie Gentry's 'Ode to Billie Joe' and the lonely Mississippi graveyard where the legendary bluesman Robert Johnson lies buried under a pecan tree. ...Show more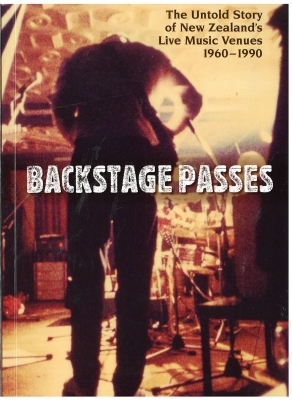 $40.00
NZD
Category: Music
New Zealand music was made on beer-stained stages, in grimy toilets and smoky back rooms. Backstage Passes charts the stories of the countries most celebrated live music venues. Hookers, heroin, cocaine, killings, sex in alleyways, punch-ups on dance floors - live music was the nexus around which a cult ural history happened. Backstage Passes has the inside story on what it was like to be part of a vibrant scene when New Zealand was a rural backwater. First-hand accounts from muscicians, fans and bar owners bring each chapter to life. The beating heart of the book is the music and the spaces within which the music was played. Rock, pop, reggae, punk and hip-hop, every genre has its heroes and villians, it's successes and casualties. Backstage Passes is a tribute to all the characters whom sizzled up the stage, worked the doors, poured the beers and danced to the beat. ...Show more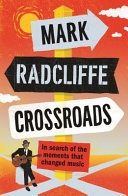 $40.00
NZD
Category: Music
Standing at the crossroads - the Mississippi crossroads of Robert Johnson and the devil's infamous meeting - Mark Radcliffe found himself facing his own personal crunch point. Aged sixty, he had just mourned the death of his father, only to be handed a diagnosis of mouth and throat cancer. This momentou s time in his life, and being at the most famous junction in music history, led Radcliffe to think about the pivotal tracks in music and how the musicians who wrote and performed them - from Woodie Guthrie to Gloria Gaynor, Kurt Cobain to Bob Marley - had reached the crossroads that led to such epoch-changing music. In this warm, intimate account of music and its power to transform our lives, Radcliffe takes a personal journey through these touchstone tracks, looking at the story behind the records and his own experiences as he goes in search of these moments. ...Show more
$42.00
NZD
Category: Music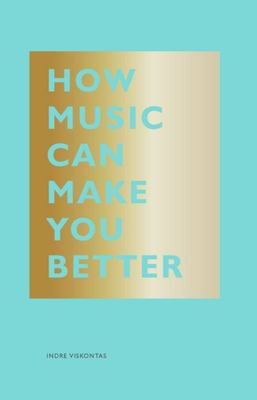 $25.00
NZD
Category: Music | Series: The\HOW Ser.
"Thisbrilliant little book is clear, lucid, and easy to read. It is packed withfascinating information that I didn't know, and I suspect most people don'tknow either. I shall give it to lots of friends." Jonathan Lynn, comedy legend, director of My Cousin Vinny, co-writer of Yes, Minister andYes, Pri me Minister How cancertain songs carry us through a tough workout, comfort us after a breakup, orunite 50,000 diverse fans? In this fascinating field guide, neuroscientist andopera singer Indre Viskontas investigates what music is and how it can changeus for the better--from deep in our neurons to across our entire society.Whether hip-hop fans, classically trained pianists, or vinyl collectors,readers will think about their favorite songs in a whole new way by the end ofthis book. This is a vibrant and smart gift for any audiophile. More praisefor How Music Can Make You Better: "Musicis perhaps the strangest and most powerful of all human creations. It communicatesdirectly what cannot be expressed in words-- our complex emotions, and therichness of our experience. Finally, Indre Viskontas, combining her deepknowledge of neuroscience and music, has lifted the veil on the mysteriouseffects of music to move us, showing us not only how the human brain createsthe magical patterns of music but also why music has the power to affect uslike no other form of communication. An extremely important and inspiringbook." Robert Greene, best-selling author of The 48 Laws of Power   ...Show more
$28.00
NZD
Category: Music
'If you look at all the people involved - Ivo, Tony Wilson, McGee, Geoff Travis, myself - nobody had a clue about running a record company, and that was the best thing about it.' Daniel Miller, Mute Records One of the most tangible aftershocks of punk was its prompt to individuals: do it yourself. A ge neration was inspired, and often with no planning or business sense, in bedrooms, record-shop back offices and sheds, labels such as Factory, Rough Trade, Mute, Beggars Banquet, 4AD, Creation, Warp and Domino began. From humble beginnings, some of the most influential artists were allowed to thrive: Orange Juice, New Order, Depeche Mode, Happy Mondays, The Smiths, Primal Scream, My Bloody Valentine, Aphex Twin, Teenage Fanclub, The Arctic Monkeys. How Soon Is Now? is a landmark survey of the artists, the labels, and the mavericks behind them who had the vision and bloody-mindedness to turn the music world on its head. ...Show more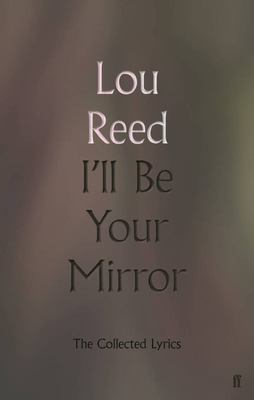 $55.00
NZD
Category: Music
Out of print for several years, a comprehensive volume of Lou Reed's lyrics, now updated in a new text design to include the lyrics from his final album with Metallica, Lulu. Through his many incarnations-from proto punk to glam rocker to elder statesman of the avant garde Lou Reed's work has maintaine d an undeniable vividness and raw beauty, fueled by precise character studies and rendered with an admirable shot of moral ambiguity. Beginning with his formative days in the Velvet Underground and continuing through his remarkable solo albums like Transformer, Berlin, and New York, Doin' The Things We Want To s crucial to an appreciation of Lou Reed, not only as a consummate underground musician, but as one of the truly significant visionary lyricists of the rock n roll era. Containing a body of work that spans more than four decades and facsimile pages from late career lyrics, this is a monument to the literary qualities of an American original whose images and storytelling genius are now embedded in the counter-cultural narrative. ...Show more