$25.00
NZD
Category: Poetry
I go down to the shore in the morning and depending on the hour the waves are rolling in or moving out, and I say, oh, I am miserable, what shall- what should I do? And the sea says in its lovely voice: Excuse me, I have work to do. Whether studying the leaves of a tree or mourning her treasured dog Pe rcy, Mary Oliver is beautifully open to the teachings contained within the smallest of moments. In A Thousand Mornings she explores, with startling clarity, humour and kindness, the mysteries of our daily experience. ...Show more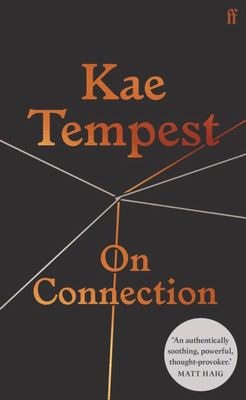 $33.00
NZD
Category: World poetry | Series: Faber Social Ser.
Staggering talent Kae Tempest's first work of non-fiction: a hopeful theory of creativity - the power of creative connection to act as the antidote to numbness.The increasingly hyper-individualistic, competitive and exploitative society that we live in has caused a global crisis at the turn of the new d ecade; in order to survive, numbness has pervaded us all.In this urgent and incisive pamphlet, Kae (formerly Kate) Tempest leads the reckoning against this system, placing our legacy in our own hands. Creativity holds the key: the ability to provide us with internal and external connection, to move us beyond consumption, to allow us to discover authenticity and closeness to all others, to deliver us an antidote for our numbness. This is beyond 'art'. Creative connection is anything that brings us closer to ourselves and fellow human beings, and it has the potential to offer insights into mental health, politics and beyond. Powerful, hopeful and full of humanity, On Connection confirms Tempest as one of the most important voices of their generation. ...Show more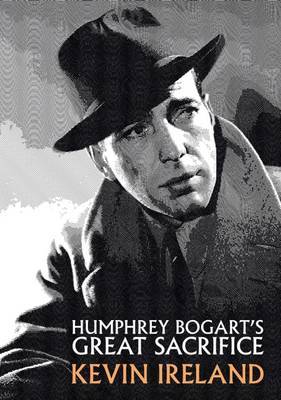 $20.00
NZD
Category: World poetry
Whether he's speculating about Bogart and Bergman, redefining the days of the week, celebrating days of nothing done, remembering the joys of being 83, or just laying down the law on dogs, Kevin Ireland, here in his twenty-third collection of poems, is as irreverent, incisive and enjoyable as ever.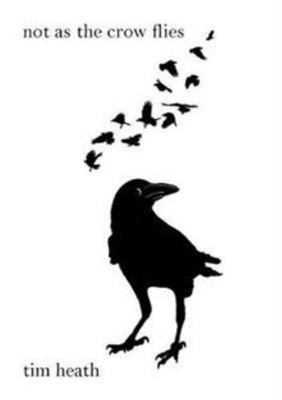 $20.00
NZD
Category: World poetry
A poetry collection by esteemed poet Tim Heath. Tim Heath has had a lifelong interest in writing poetry, but only allowed this interest to progress beyond the occasional dabble after he stopped working as a teacher in 2009. In his retirement he has enjoyed, in addition to trying to get words onto paper, being a grandfather, reading, cooking, gardening, golf, ocean sailing, watching cricket, tending an ageing Grey Lynn villa ... and dreaming. ...Show more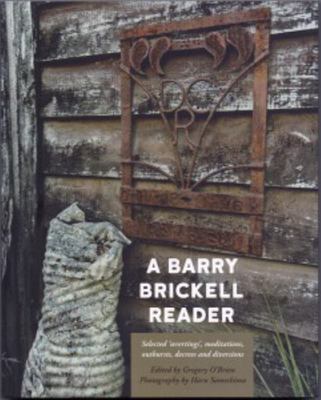 $30.00
NZD
Category: World poetry | Reading Level: very good
"What a fine thing it is to have this full and final show of Barry's 'wrerterly' productivity laid out expansively, matched by a photo-essay that shows Barry doing what he always did most: working, in his own self-made situ. Laid out, too, in the long thin lines he loved to trace, on paper/ canvas, in c lay, in the landscape. Curling across the page in those transitional curves that were in fact his strongest formal signature; and the thing that sent the radius of his work out, in the end, to some kind of infinity." - David Craig ...Show more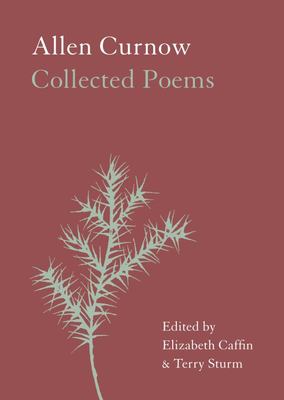 Allen Curnow: Collected Poems
by Elizabeth Caffin (Contribution by); Terry Sturm (Contribution by)
$59.98
NZD
Category: World poetry
Allen Curnow (1911-2001) was at the time of his death regarded as one of the greatest of all poets writing in English. For seventy years, from Valley of Decision (1933) to The Bells of Saint Babel's (2001), Curnow's poetry was always on the move - from his early approaches to New Zealand identity and my th to later work concerned with the philosophical encounter between word and world. Curnow also played a major role in New Zealand life as editor, critic, commentator and anthologist, as well as a much-loved writer of light verse under the penname of Whim Wham. This is the definitive collection of work by New Zealand's most distinguished poet. ...Show more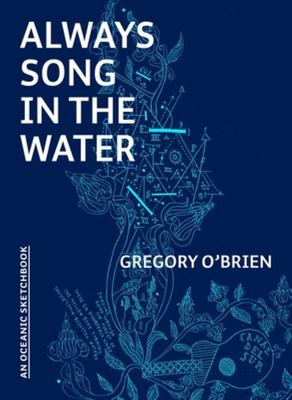 $45.00
NZD
Category: World poetry | Reading Level: near fine
Every morning Gregory OBrien looks out his window to see an upside down rowboat on his front lawn, deposited many years ago after some adventure and now covered in creeping vines. In this meditation on land and water, art and literature, OBrien goes in search of this country and our place as dwellers on a slither of land in a mighty ocean. ...Show more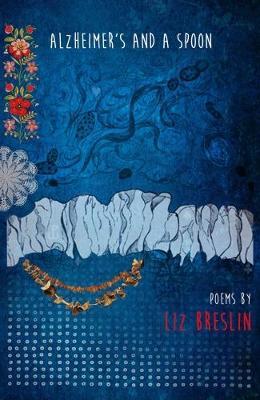 $25.00
NZD
Category: World poetry | Reading Level: Fine
when life gives you spoons, demand a refund, an inquiry when life gives you spoons, scoop the innards, carve a heart when life gives you spoons, collect a set Alzheimer's and a Spoon takes its readers on a tangled trip. Public stories - a conversation at the Castle of the Insane, online quizzes to deter mine if you're mostly meercat or Hufflepuff . #stainlessteelkudos. Personal tales, of Liz's babcia, a devout Catholic and a soldier in the Warsaw Uprising, who spent her last years with Alzheimer's disease. There is much to remember that she so badly wanted to forget. What do you do when life gives you spoons? ...Show more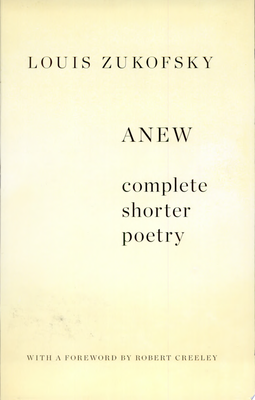 $50.99
NZD
Category: World poetry
Anew, sun, to fire summer leaves move toward the air from the stems of the branches fire summer fire summer --from AnewHere is the complete music-filled arc of Louis Zukofsky's shorter verse collected in one volume: lyrical love poems written to his wife Celia and son Paul; the groundbreaking "Poem Beg inning 'The, ' " "which sends up 'The Waste Land' and its cultural vision in a cloud of bricolage, a hilarious pastiche of quotes, canon and kitsch, high and low hopelessly intertwined" (Michael Palmer); the boisterous, riotous translations of Catullus; spare, brilliant nature poems as if written by an ancient hokku master; his genius " 'Mantis' " sestina; the enigmatic, spiraling, and beautiful last poems, "80 Flowers." Anew: Complete Shorter Poetry is a book of blessings and gifts for any poetry lover. ...Show more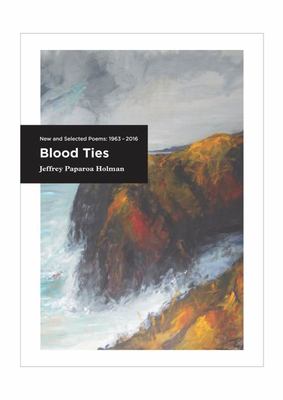 $25.00
NZD
Category: World poetry | Reading Level: good
Description: Woven from the sharp and tensile strands of memory, many of the poems in this collection return to the primal pains of neglect and damage in childhood. Emotional memory is anchored in the specific detail of an era - the selection is laced with dreams of flight and memories of West Coast tow n rituals, places and people - and fans out to draw on local and international history, exploring with wit, anger, imagination and grief the ways in which Aotearoa still carries the wounds of colonization and class. Confronting the ghosts of bereavement and loss, in this gripping and powerful collection Holman leads us from remembrance and elegy, in all their guises, to a kind of 'spring of the soul'. Poetry and song have their own healing gifts: here, Jeffrey Paparoa Holman calls on their potency to set the mind free.       Author Biography: <b>Jeffrey Paparoa Holman</b>, poet, memoirist and historian grew up in Blackball on the West Coast and now lives in Christchurch. Having worked as a shearer, postman, psychiatric social worker and bookseller, he is presently a senior adjunct fellow in the University of Canterbury School of Humanities and Creative Arts. His collections of poetry include <i>As Big as a Father</i> (Steele Roberts, 2002), long-listed for the Montana New Zealand Book Awards in 2003. The title poem won the 1997 Whitireia Prize and was selected for <i>Essential New Zealand Poems</i> (Godwit, 2001). His last poetry collection, <i>Shaken Down 6.3</i>, was published by Canterbury University Press in 2012 and a memoir, <i>The Lost Pilot</i>, by Penguin in 2013. ...Show more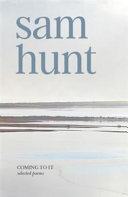 $30.00
NZD
Category: World poetry
Sam Hunt is New Zealand¿s best-known and, arguably, best-loved poet. Coming to it: Selected poems is the latest collection of Hunt¿s poems to be published. It is intended to replace both Doubtless: New and selected and Knucklebones: Poems 1962¿2012 (both out of print) to ensure that a substantial select ion of his poems remain available to the general reader. In Coming to it, a broad selection of Hunt¿s older poems sit ahead of his more recent work from Chords (2011), Salt River Songs (2016) as well as 19 brand new, previously unpublished poems written in 2018. As always, Hunt¿s unflinchingly honest, elegiac and moving poems roam around familiar themes of family, friends and lovers; landscapes and the play of the weather; and the challenges of ageing and mortality. Sam Hunt has had a remarkable and enduring career, and Coming to it is a fitting tribute to the quality of his poems. ...Show more
$45.00
NZD
Category: World poetry
Pulitzer Prize-winning poet Mary Oliver presents a personal selection of her best work in this definitive collection spanning more than five decades of her esteemed literary career.   Throughout her celebrated career, Mary Oliver has touched countless readers with her brilliantly crafted verse, expoun ding on her love for the physical world and the powerful bonds between all living things. Identified as "far and away, this country's best selling poet" by Dwight Garner, she now returns with a stunning and definitive collection of her writing from the last fifty years.   Carefully curated, these 200 plus poems feature Oliver's work from her very first book of poetry, No Voyage and Other Poems, published in 1963 at the age of 28, through her most recent collection, Felicity, published in 2015. This timeless volume, arranged by Oliver herself, showcases the beloved poet at her edifying best. Within these pages, she provides us with an extraordinary and invaluable collection of her passionate, perceptive, and much-treasured observations of the natural world. ...Show more