$18.00
NZD
Category: Teen fiction | Reading Level: 14+
"Wholly original and captivating." - Brigid Kemmerer, New York Times bestselling author of A Curse So Dark and Lonely Girls team up to overthrow the kingdom in this unique and powerful retelling of Cinderella from a stunning new voice that's perfect for fans of A Curse So Dark and Lonely. It's 200 years after Cinderella found her prince, but the fairy tale is over. Teen girls are now required to appear at the Annual Ball, where the men of the kingdom select wives based on a girl's display of finery. If a suitable match is not found, the girls not chosen are never heard from again. Sixteen-year-old Sophia would much rather marry Erin, her childhood best friend, than parade in front of suitors. At the ball, Sophia makes the desperate decision to flee, and finds herself hiding in Cinderella's mausoleum. There, she meets Constance, the last known descendant of Cinderella and her step sisters. Together they vow to bring down the king once and for all--and in the process, they learn that there's more to Cinderella's story than they ever knew . . . This fresh take on a classic story will make readers question the tales they've been told, and root for girls to break down the constructs of the world around them. ...Show more
Ashes to Ashes
by Jenny Han; Siobhan Vivian
$20.00
NZD
Category: Teen fiction
New Year's Eve ended with a bang and Mary, Kat and Lillia may not be prepared for what is to come. After Rennie's death, Kat and Lillia try to put the pieces together of what happened to her. They both blame themselves. If Lillia hadn't left with Reeve... If Kat had only stayed with Rennie. . . Things could have been different. Now they will never be the same. Only Mary knows the truth about that night. About what she is. She also knows the truth about Lillia and Reeve falling in love, about Reeve being happy when all he deserves is misery, just like the misery he caused her. Now their childish attempts at revenge are a thing of the past and Mary is out for blood. Will she leave anything in her wake or will all that remain be ashes? ...Show more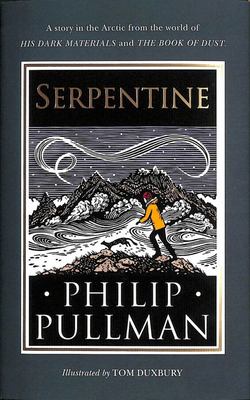 $24.00
NZD
Category: Teen fiction
A story in the Arctic from the world of His Dark Materials and The Book of Dust by master storyteller, Philip Pullman. 'Lyra Silvertongue, you're very welcome . . . Yes, I know your new name. Serafina Pekkala told me everything about your exploits' Lyra and her daemon Pantalaimon have left the event s of His Dark Materials far behind. In this snapshot of their forever-changed lives they return to the North to visit an old friend, where we will learn that things are not exactly as they seem . . . Illustrated throughout by Tom Duxbury, the perfect re-entry for fans of His Dark Materials and a wonderful companion to The Book of Dust, Serpentine is a brand-new special read for Pullman fans old and new. ...Show more
$24.99
NZD
Category: Teen fiction
It's 1699, and the salons of Paris are bursting with the creative energy of fierce, independent-minded women. But outside those doors, the patriarchal forces of Louis XIV and the Catholic Church are moving to curb their freedoms. In this battle for equality, Baroness Marie Catherine D'Aulnoy invents a p owerful weapon: 'fairy tales'. When Marie Catherine's daughter, Angelina, arrives in Paris for the first time, she is swept up in the glamour and sensuality of the city, where a woman may live outside the confines of the church or marriage. But this is a fragile freedom, as she discovers when Marie Catherine's close friend Nicola Tiquet is arrested, accused of conspiring to murder her abusive husband. In the race to rescue Nicola, illusions will be shattered and dark secrets revealed as all three women learn how far they will go to preserve their liberty in a society determined to control them. This keenly-awaited second book from Melissa Ashley, author of The Birdman's Wife, restores another remarkable, little-known woman to her rightful place in history, revealing the dissent hidden beneath the whimsical surfaces of Marie Catherine's fairy tales. The Bee and the Orange Tree is a beautifully lyrical and deeply absorbing portrait of a time, a place, and the subversive power of the imagination.   ...Show more
$21.00
NZD
Category: Teen fiction | Series: The Maze Runner | Reading Level: very good
The Trials are over. But something has happened that no one at WICKED has foreseen: Thomas has remembered more than they think. And the truth is more dangerous than anyone could have imagined.
$29.99
NZD
Category: Teen fiction | Series: A Tale of Magic
The enchanting sequel to the No. 1 New York Times bestseller A Tale of Magic, from the author of The Land of Stories. Brystal Evergreen changed the world, but the journey is just beginning ... Brystal Evergreen and her friends have saved the world from the evil Snow Queen and secured worldwide accepta nce for the magical community. However, when a mysterious new witch named Mistress Mara arrives at the Academy, the celebrations are cut short. As Mistress Mara begins recruiting faeries into her rival school of Witchcraft, it becomes clear she has dark intentions. And soon Brystal's friend Lucy becomes embroiled in an ominous plot against mankind. Elsewhere, the fragile peace is on the brink of shattering. Outrage has spread throughout the kingdoms in opposition to the legalisation of magic. And a dangerous and centuries old clan known as the Righteous Brotherhood has resurfaced, with one goal in mind: to exterminate all magical life for ever ... starting with Brystal ... Filled with brand-new adventures and a cast of memorable characters, both familiar and new, Chris Colfer's writing will sweep you away into a world of magic and wonder. ...Show more
$21.00
NZD
Category: Teen fiction
Hilarious, bold, sparky and surprising, this is the funniest feminist book you'll read all year. Alex is a rebel from the tip of her purple fauxhawk to the toes of her biker boots. She's tried everything she can to get expelled from her strict Catholic boarding school. Now, Alex has a new plan. Tired of the sexism she sees in every corner of St Mary's, Alex decides to stage the school's first ever production of The Vagina Monologues. Which is a challenge, as no one else at St Mary's can even bear to say the word 'vagina' out loud . . . ...Show more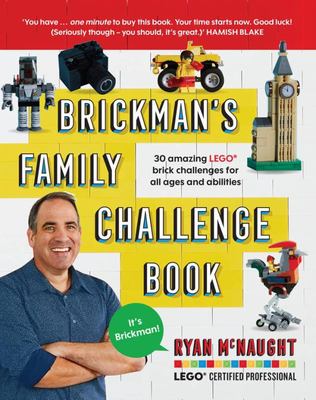 $40.00
NZD
Category: Teen fiction
Lego building challenges for all ages and levels by the star judge of the smash hit TV show LEGO® Masters. Challenge each member of your household to a building competition that is the brainchild of Brickman himself, star judge of the smash hit TV show LEGO® Masters Australia and a LEGO Certified Profes sional. Each of the 30 challenges can be attempted at beginner, intermediate and advanced levels. So whether you're 5 or 105, an infrequent brick builder or a huge LEGO fan, this book will get you off your screen and get your creative juices flowing with even the most basic LEGO collection.Including:- Maze runner: build a maze with obstacles and design themes- Model mashup: roll a die to determine which hybrid model you need to build in under 2 hours-a Supersonic Banana Plane, anyone?- Self-portrait: one of the hardest things to build with LEGO is curves, but Brickman helps you crack the techniques for building a recognisable 3D portrait of yourself.Packed with pro tips and suggestions on how to take your builds to the next level, as well as a 'know your bricks' glossary, this book will turn you into a Master LEGO Builder in no time.Are you up for the challenge?   ...Show more
$19.99
NZD
Category: Teen fiction | Series: Amulet
Emily, Trellis, and Vigo visit Algos Island, where they can access and enter lost memories. They're hoping to uncover the events of Trellis's mysterious childhood, knowledge they can use against the Elf King. What they discover is a dark secret that changes everything.
$19.00
NZD
Category: Teen fiction
Thirteen-year-old Clem deals with fitting in and falling out in this authentic story of friendship, from a beloved middle-grade author.Clem Timmins can't wait to see her best friends after being apart all summer holidays. But when they get back together, things have changed. Bridge is boy-crazy and acti ng like a different person. Ellie is wearing a bra and having a real-life romance. Clem feels left behind. When she makes friends with Tom, suddenly everyone's gossiping about whether they're going to be a couple. Clem's got no interest in having a boyfriend. Or does she?At school camp, Bridge crosses the line and Clem has to ask herself - can she keep growing up with her friends when they're growing apart? This story of fitting in and falling out perfectly captures how it feels to balance on the edge of who you are and who you want to be. ...Show more
$23.00
NZD
Category: Teen fiction
Two siblings. Two brilliant talents. But only one Mozart. Born with a gift for music, Nannerl Mozart has just one wish--to be remembered for ever. But even as she delights audiences with her masterful playing, she has little hope she'll ever become the acclaimed composer she longs to be. She is a young woman in 18th century Europe, and that means composing is forbidden to her. She will perform only until she reaches a marriageable age--her tyrannical father has made that much clear. And as Nannerl's hope grows dimmer with each passing year, the talents of her beloved younger brother, Wolfgang, only seem to shine brighter. His brilliance begins to eclipse her own, until one day a mysterious stranger from a magical land appears with an irresistible offer. He has the power to make her wish come true--but his help may cost her everything. In her first work of historical fiction, #1 New York Times bestselling author Marie Lu spins a lush, lyrical story of music, magic, and the unbreakable bond between a brother and sister. ...Show more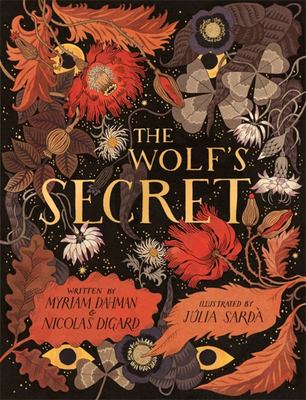 $29.99
NZD
Category: Teen fiction
Wolf is a hunter, feared by every creature. But he has a secret: in the middle of the forest lives a girl whose beautiful voice has entranced him . . . The Wolf longs for friendship. But is he prepared to sacrifice his own true nature in order for his wish to come true? A beautiful and lyrical contemp orary fairy tale about difference, trust and the power of friendship to overcome any obstacle. This sumptuous hardback gift book, with gold foil detail, is perfect for lovers of fairy tales and fables, new and old. It is gloriously illustrated by acclaimed artist and Greenaway Medal nominee Júlia Sardà. ...Show more