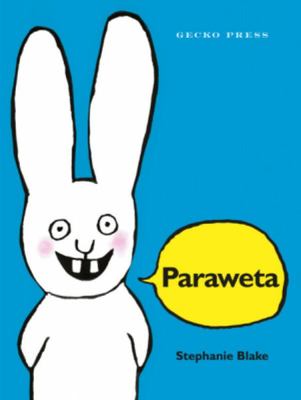 $20.00
NZD
Category: NZ fiction
Once there was a little rabbit who could only say one thing… In the morning his mother would say, 'Time to get up, my little rabbit!' He'd reply: 'Poo bum!'At lunchtime his father would say, 'Eat your spinach, my little rabbit!' He'd reply: 'Poo bum!' One day, he meets a hungry wolf. Will the little r abbit learn his lesson once and for all? ...Show more
$18.00
NZD
Category: NZ fiction
Lynley Dodd's famous Hairy Maclary from Donaldson's Dairy is now available to read with your tamariki in te reo Maori! Ki waho i te keti te hikoitanga a Hairy Maclary no te Teri a Tanarahana . . . Ka haere tahi nga hoa o Hairy Maclary ki a ia mea noa ake, ka oho mai he aue, he ngawi, he ngawe, makere kau ana ta ratou omanga ke. Na te aha ra a matihao ma i marara ai? 'Eutaki ai te tamaiti ki te ao pukapuka.' The Times ...Show more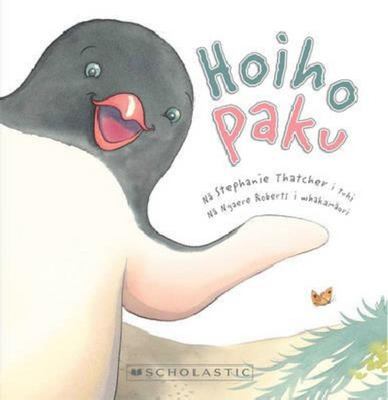 $19.00
NZD
Category: NZ fiction
On her first venture out of the nest, Little Hoiho admires the other birds around her and tries desperately to imitate them - with unfortunate results. But when she accidentally trips and falls into the water, she discovers that she is no longer awkward and clumsy - she is graceful and agile!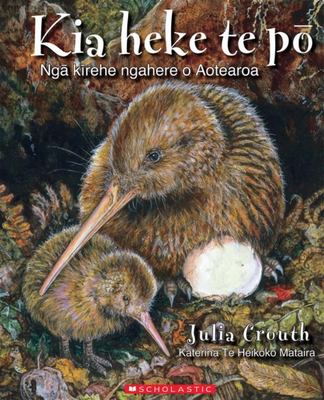 $18.00
NZD
Category: Children Non-Fiction
A charming introduction to New Zealand's wildlife of the night, starting with the kiwi. Each page describes the creature to be found on the next page, encouraging the reader to predict what the creature might be.
$18.00
NZD
Category: NZ fiction
Poor young Bertie is fed up with being asked which brother he is - the sporty one, the arty one or the clever one. "No", says Bertie, "I'm the other brother". But when Bertie finds out how good he is at helping others, he finally gets his own special tag: the kind brother.
$25.00
NZD
Category: NZ non-fiction
Help your tamariki to korero Māori with these illustrated flashcards designed to partner with Stacey Morrison's My First Words in Maori. Flashcards are a great way to have fun with tamariki on their language journey. Designed by Maori language champion Stacey Morrison, with adorable pictures by Ali Teo and John O'Reilly, this pack includes- 50 picture cards, with the Māori word on one side and the English on the other. Te reo phrases to ask and answer while using the flashcards. Stacey's tips and ideas for different activities and games with the cards. Suitable for everyone, from preschoolers to adults, these flashcards are a great way to encourage the whole whanau to korero Maori together. Topics covered are- whanau emotions/feelings clothing animals food and drink The set has 50-doublesided cards (plus a header card) packaged in a card box for easy storage. ...Show more
$18.00
NZD
Category: NZ fiction | Series: Reo Pepi
Find nga ahua - the shapes - in the beautifully rendered illustrations. Learn the kupu (words) in Te Reo Maori and English. Enjoy these hardwearing, glossy, new board books from the team at Reo Pepi.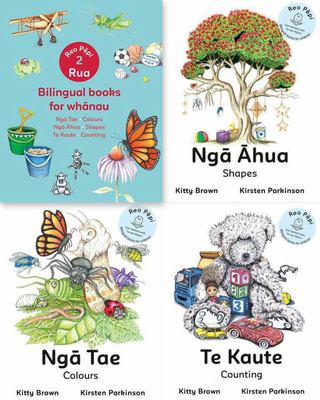 $50.00
NZD
Category: NZ fiction | Series: Reo Pepi
Our second series of pukapuka reaches for new concepts as we follow our tamariki on a learning journey. Gain more everyday sentence structures and acquire knowledge of fundamental concepts - shapes, numbers and colours. Playful and vibrant illustrations you will love to share! Box set contains Ngā Āhua: Shapes, Ngā Tae: Colours, and Te Kaute: Counting. ...Show more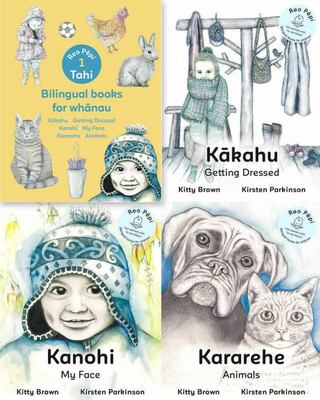 $50.00
NZD
Category: NZ fiction | Series: Reo Pepi
Reo Pēpi Series 1 is aimed at 0-5 year olds and their whānau. Find simple, repetitive sentences you will use in everyday situations and plenty of new kupu for your vocabulary. The carefully rendered illustrations are created with aroha and will be a delight for all readers. Box set contains Kākahu: Gett ing Dressed, Kararehe: Animals, and Kanohi: My Face. ...Show more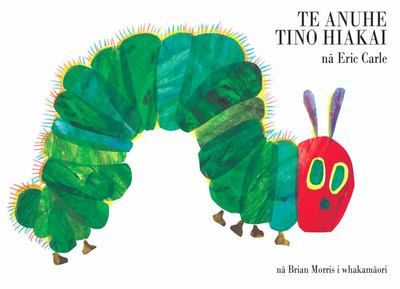 $20.00
NZD
Category: Te Reo Maori | Series: The Very Hungry Caterpillar
The te reo Maori translation of Eric Carle's classic and much loved picture book, The Very Hungry Caterpillar, has the same beautiful illustrations and dye cut pages as the original book and retains the humour and quirky character of the little caterpillar and simplicity of the story. This classic edit ion of the bestselling story is written for the very young. A newly hatched caterpillar eats his way through all kinds of food, getting bigger and bigger, until eventually he turns into a beautiful butterfly. One of the most popular picture books of all time, no nursery bookshelf is complete without a copy. ...Show more
$19.00
NZD
Category: NZ fiction | Series: Pūrākau o Aotearoa
Donovan Bixley re-tells the story of HOW Māui slowed the journey of the sun through the sky each day! The traditional tale but with Donovan's unique twist and trademark humour. The pictures are bright and bring their own level of humour to the book. Darryn Joseph ensures that the story is accurate and c ulturally appropriate and translates, along with Keri Opai, the story for the Te Reo edition. ...Show more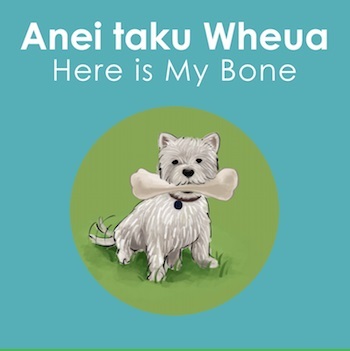 $13.00
NZD
Category: Children Non-Fiction
Charlie, the cheeky dog wants to show you all of his special toys and creature comforts. These bi-lingual books are aimed at children just starting on their literacy journey. The story structure is simple and uses repetition to help early readers commit words to memory and build their confidence in the process. The Charlie Books have been translated into te reo by Ngaere Roberts and contain both a guide for pronunciation and a Glossary for each book. Book 3 of 5. Bi-lingual in English and te reo Māori. ...Show more