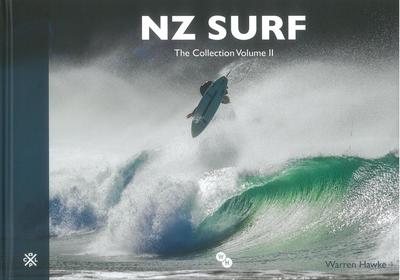 $65.00
NZD
Category: Sport general
A beautiful gift book celebrating all things surfing in New Zealand.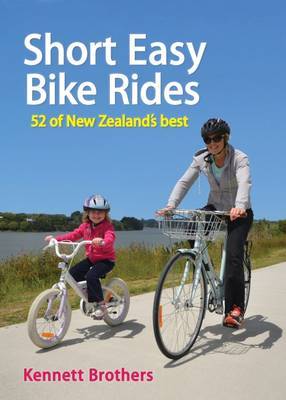 $24.90
NZD
Category: Sport general
Enjoy the simple pleasure of a leisurely bike ride to a cafe, playground or picnic spot. These safe and easy cycle paths enable you to enjoy the outdoors at your own pace. 62 leisurely rides. Taffic free and safe. 1-3 hours riding time. Maps include bike hire, cafes and much more.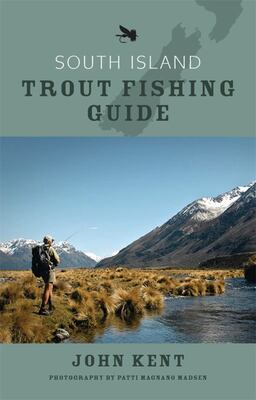 $36.00
NZD
Category: Sport general
John Kent's South Island Trout Fishing Guide is a comprehensive guide to the South Island's incomparable trout fishing waters. More than 400 rivers and 150 lakes are described, along with their location, access, fishing season and appropriate techniques and flies. This book will be of special interest t o anglers who enjoy the challenge of exploring and fishing new water. The author has revised and updated this edition of the South Island Trout Fishing Guide to include additional rivers and all new photographs. ...Show more
$50.00
NZD
Category: Sport general | Reading Level: 6 Sport
The Sydney Hobart Yacht Race is the story of one of the world's greatest sporting challenges. In its 75th year, the Rolex Sydney Hobart Yacht Race has become an icon of Australia's summer sport, ranking in public interest with such national events as the Melbourne Cup, the Australian Open tennis and the Boxing Day cricket test. No regular annual yachting event in the world attracts such huge media coverage as does the start on Sydney Harbour. The Sydney Hobart Yacht Race: A biography of a sporting icon is the story of one of the world's greatest sporting challenges, an event where men and women from all walks of life are inspired and challenged by the beauty and power of nature. The 628-nautical mile course is often described as the most gruelling long ocean race in the world, a challenge to everyone who takes part. A team effort as much as a personal challenge where one mistake can lead to defeat, while success can deliver national and international acclaim. Bestselling author Rob Mundle has competed in the race on three occasions and reported on it for both newspapers and television for more than fifty years. The pinnacle of his many writing achievements is the international bestselling book Fatal Storm, the powerful story of the tragic 1998 Sydney Hobart race. ...Show more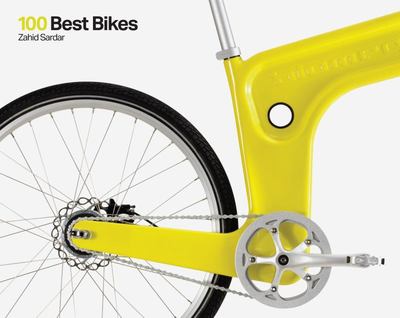 $39.00
NZD
Category: Sport general
These are the best bikes to be found anywhere right now, giving every kind of cyclist an overview of what is out there. Whether a BMXtreme or mountain bike enthusiast, a keen tourer or racer, a city commuter or courier, or simply fascinated with the constantly advancing mechanics and engineering of fold ing and other innovative bike designs, this book has something for you. The bikes on display come from across Europe, East and South Asia and North America, not to mention examples from the southern hemisphere. The major bike manufacturers like Boardman, Giant and Fuji are of course featured, but also more maverick material from Biomega, Calfee and Daymak. "100 Best Bikes" is the essential resource for anyone wanting to know about the best in design and engineering for every kind of bike. ...Show more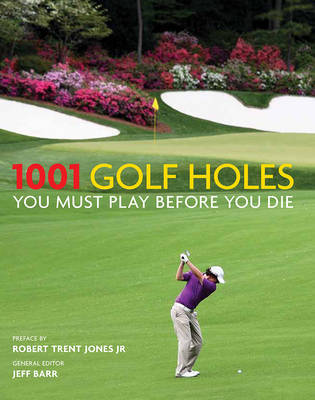 $45.00
NZD
Category: Sport general | Series: 1001
What makes a golf hole special, or indeed memorable? For some it is the thrill of a tricky shot over a deep ravine, or the beautiful scenery of an ocean-side tee-off. For others it is the history of famous golfers who have played out their victories, frustrations or sunk a hole-in-one at a championship course. For both the professional and the amateur, however, it is the individual challenge that each course offers, from the pitch of the fairway and the slope of the green, to the hazardous bunker that swallows errant balls by the dozen...1001 Golf Holes You Must Play Before You Die is a stunning, illustrated guide to the best holes from the most famous courses in the world including St. Andrew's in Scotland, 'Amen Corner' at Augusta National, USA, and Lahinch in Ireland, to some lesser known clubs like Prairie Dunes in Kansas and Yarra Yarra in Australia. Whether you're in the game for the thrill, the strategy, the beauty, or even for the occasional hole-in-one, every hole described here has a story to tell, and a challenge for every golfer to master. ...Show more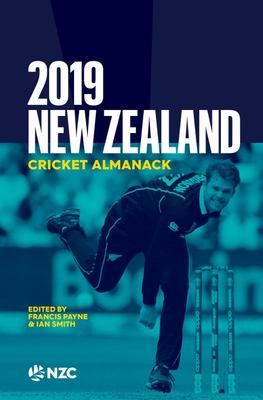 $55.00
NZD
Category: Sport general
The New Zealand Cricket Almanack is the cricket lover's bible and is regarded worldwide as one of the finest books of its kind. The 72nd edition contains all the details of another full year of cricket at all levels, including extensive coverage of the ICC Cricket World Cup all the Black Caps' and White Ferns' matches. As usual, there is a detailed records section and a fascinating collection of the season's happenings. ...Show more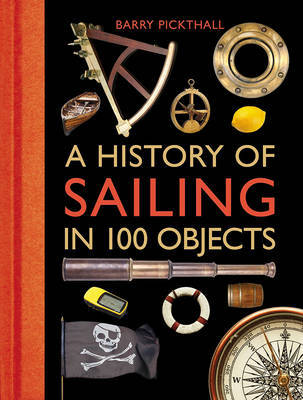 $43.00
NZD
Category: Sport general
Did you ever wonder which civilisation first took to water in small craft? Who worked out how to measure distance or plot a course at sea? Or why the humble lemon rose to such prominence in the diets of sailors?Taking one hundred objects that have been pivotal in the development of sailing and sailing b oats, the book provides a fascinating insight into the history of sailing. From the earliest small boats, through magnificent Viking warships, to the technology that powers some of the most sophisticated modern yachts, the book also covers key developments such as keeps and navigational aids such as the astrolabe, sextant and compass. Other more apparently esoteric objects from all around the world are also included, including the importance of citrus fruit in the prevention of scurvy, scrimshaw made from whalebone and the meaning of sailor's tattoos.Beautifully illustrated with lively and insightful text, it's a perfect gift for the real or armchair sailor, the book gives an alternative insight into how and why we sail the way we do today. ...Show more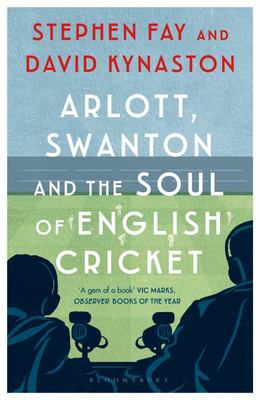 $27.00
NZD
Category: Sport general
'Beautifully written, meticulously researched and stuffed with rich sporting and social history ... Unputdownable' Mail on Sunday After the Second World War, as the BBC tightened its grip on the national consciousness, two of the most famous English voices were commentators on games of cricket. John Arl ott and E.W. ('Jim') Swanton transformed the broadcasting of the nation's summer game into a national institution. Arlott and Swanton typified the contrasting aspects of post-war Britain. Because of their strong personalities and distinctive voices - Swanton's crisp and upper-class, Arlott's with its Hampshire burr - each had a loyal following. As England moved from a class-based to a more egalitarian society, nothing stayed the same - including professional cricket. Wise, lively and filled with rich social and sporting history, Arlott, Swanton and the Soul of English Cricket shows how, as the game entered a new era, these two very different men battled to save the soul of the game. ...Show more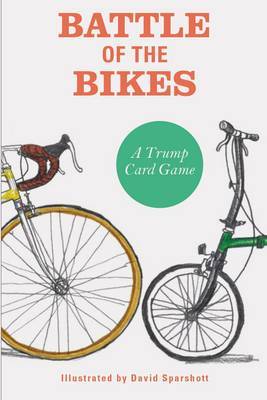 $16.00
NZD
Category: Sport general
Fixie or Brompton - Pinarello racer or Mongoose BMX - which is the fastest? The most expensive? How about their ride-by kudos, or their crash survival rate? These playing cards allow bike lovers of all ages to play iconic makes and models off against each other to discover who's got the best set of whee ls. ...Show more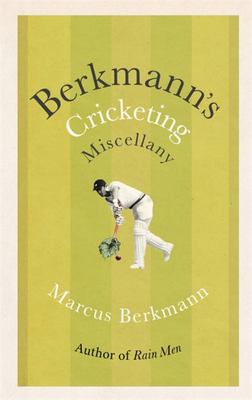 $40.00
NZD
Category: Sport general
Marcus Berkmann, author of the cricket classics Rain Men and Zimmer Men, returns to the great game with this gallimaufrey of cricketing trivia, stories and fascinating facts. Which England captain smoked two million cigarettes in his lifetime? Which Australian captain, asked what his favourite animal wa s, said 'Merv Hughes'? What did Hitler think of cricket? Which former National Hunt jockey had a dog called Sobers? Who was described in his obituary as 'perhaps the only unequivocally popular man in Yorkshire'? No other sport is so steeped in oddness and eccentricity. Within these pages are brief and pithy character portraits of the game's great and good, and more cricketers' nicknames than you will ever need. There's the only Test player ever to be executed for murder, the only first class cricketer to die on the Titanic, and the only bestselling author to catch fire while playing at Lord's. (It was Sir Arthur Conan Doyle. The ball hit a box of matches in his pocket.) All cricket is here, including an XI entirely made up of players who share their names with freshwater fish. ...Show more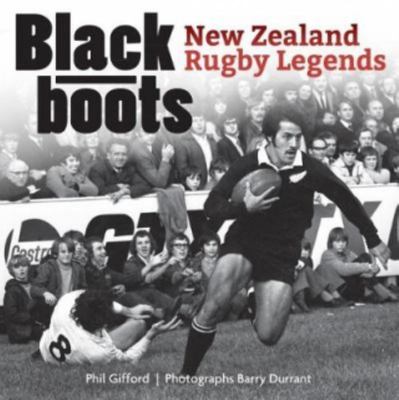 $50.00
NZD
Category: Sport general | Reading Level: new
Over 200 photographs from a classic era of NZ rugby - 1950s-early 1990s, many unusual images from behind the scenes. Fascinating (and funny) captions from renowned rugby writer Phil Gifford. Perfect gift for the nostalgia-loving rugby fan - will bring back many great memories of AB greats and tours.