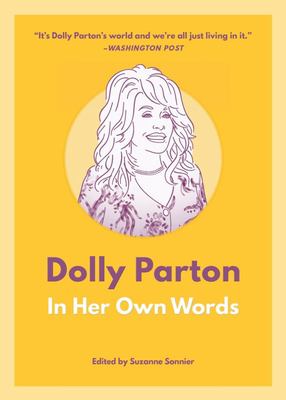 $24.99
NZD
Category: Music Biography | Series: In Their Own Words Ser.
Get inside the head of one of the most beloved musicians of our time, a longtime country music phenomenon turned titan of industry and cultural icon: Dolly Parton.   This collection of quotes has been carefully curated from Parton's numerous public statements--interviews, speeches, social media posts, and more. It's a comprehensive picture of her legacy as one of America's most recognizable music superstars, whose considerable impact can be felt well beyond popular culture.   Since her career began in the Nashville music scene of the 1960s, Parton has become revered for her work as a singer, multi-instrumentalist, and songwriter. Parton has sold over 100 million records world-wide, she's one of the most-honored female country performers of all time, and in 1999, she was inducted into the Country Music Hall of Fame. Her profile has long transcended her musical achievements, as she became a successful businesswoman and co-owner of the Dollywood Company. She has also been recognized for her philanthropic work, providing scholarships and awards through her Dollywood Foundation and successful literacy program.   This collection is a look into the inner workings of the woman known for penning such hits as "I Will Always Love You" and "9 to 5." Now, for the first time, you can find Parton's most inspirational, thought-provoking quotes in one place, providing an intimate and direct look into the mind of this legendary musical icon. ...Show more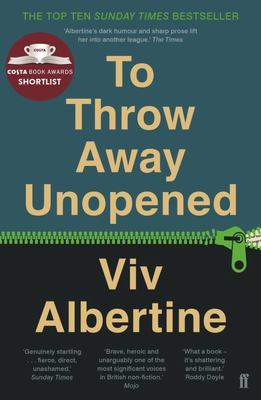 $24.99
NZD
Category: Music Biography
NPR BOOK OF THE YEAR AS HEARD ON NPR'S FRESH AIR. "Enthusiastically chaotic...on the page she is wry and vibrant..."--New York Times. "Brave and engaging."--Kirkus Reviews At the launch party for her memoir Clothes Music Boys in 2014, Viv Albertine received the news her mother was dying. She left the p arty immediately and spent a few final hours with a woman who had been an enormous presence and force in her life. In the weeks that followed, Viv was left with the task of sorting through her mother's affairs. In that process she came across one fatally curious item: a bag labelled "To throw away unopened." This auspicious moment lies at the heart of Viv Albertine's second book, part memoir, part manifesto, part polemic in which she touches on sex, ageing, feminism (in all its guises) and other conundrums that characterize the 21st century life. It is a bold and unapologetic follow-up to a book which became a sensation by a musician and writer who sits at the heart of the counter-cultural landscape today as a celebrated and feted figure. ...Show more
$18.99
NZD
Category: Music Biography | Series: Faber Social Ser.
SUNDAY TIMES MUSIC BOOK OF THE YEAR. ROUGH TRADE BOOK OF THE YEAR. MOJO BOOK OF THE YEAR In 1975, Viv Albertine was obsessed with music but it never occurred to her she could be in a band as she couldn't play an instrument and she'd never seen a girl play electric guitar.A year later, she was the guita rist in the hugely influential all-girl band the Slits, who fearlessly took on the male-dominated music scene and became part of a movement that changed music. A raw, thrilling story of life on the frontiers and a candid account of Viv's life post-punk - taking in a career in film, the pain of IVF, illness and divorce and the triumph of making music again - Clothes Music Boys is a remarkable memoir. ...Show more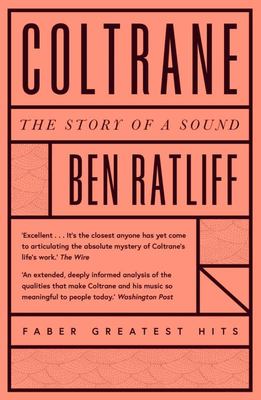 $24.99
NZD
Category: Music Biography | Series: Faber Greatest Hits Ser.
A new edition as part of the Faber Greatest Hits - books that have taken writing about music in new and exciting directions for the twenty-first century. No other jazz musician has proved so inspirational and so fascinating as Coltrane. Ben Ratliff, jazz critic for the New York Times, has written the f irst book to do justice to this great and controversial music pioneer. As well as an elegant narrative of Coltrane's life, Ratliff does something incredibly valuable - he writes about the saxophonist's unique sound. ...Show more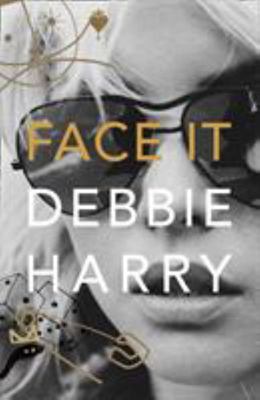 $50.00
NZD
Category: Music Biography | Reading Level: very good
Debbie Harry has achieved a level of global success and iconic stature that is reserved for very few musicians, and even fewer women. Charismatic lead singer, critically acclaimed solo artist and style icon, her allure is endless and her legacy is enduring. In this, her first memoir, Debbie shares her r emarkable life story. Finding fame in the anarchic punk scene of mid-70s downtown New York, Blondie went on to enjoy worldwide success, freewheeling through genres, from pop to rap via disco and reggae, with a sense of assuredness and abandon that typified their lead singer. Debbie, a brilliant lyricist with a captivating stage presence, has made an indelible impression on pop culture; within the band, in her solo career and as an actor. Time and again, she has pushed boundaries and defied expectations. From gigging in CBGBs to headlining Glastonbury in 2014, Debbie's career has spanned nearly four decades and generated over 40 million record sales. Unafraid to speak her mind, she encapsulates a sense of independence, strength and sincerity that has inspired generations. Now Debbie recalls the experiences that have shaped her – the unprecedented triumphs and the darkest challenges – in her typically unapologetic, vibrant style. ...Show more
$46.00
NZD
Category: Music Biography
A revelatory memoir by rock icon and legendary guitarist Peter Frampton.Do You Feel Like I Do? is the incredible story of Peter Frampton's positively resilient life and career told in his own words for the first time. His monu-mental album Frampton Comes Alive spawned three top-twenty singles and sold e ight million copies the year it was released (more than seventeen million to date), and it was inducted into the Grammy Hall of Fame in January 2020.Frampton was on a path to stardom from an early age, first as the lead singer and guitarist of the Herd and then as cofounder -- along with Steve Marriott -- of one of the first supergroups, Humble Pie. Frampton was part of a tight-knit collective of British '60s musicians with close ties to the Rolling Stones, the Beatles, and the Who. This led to Frampton playing on George Harrison's solo debut, All Things Must Pass, as well as to Ringo Starr and Billy Preston appearing on Frampton's own solo debut. By age twenty-two, Frampton was touring incessantly and finding new sounds with the talk box, which would become his signature guitar effect.Frampton remembers his enduring friendship with David Bowie. Growing up as schoolmates, crossing paths throughout their careers, and playing together on the Glass Spider Tour, the two developed an unshakable bond. Frampton also shares fascinating stories of his collaborative work with Harry Nilsson, Stevie Wonder, B. B. King, and members of Pearl Jam. He reveals both the blessing and curse of Frampton Comes Alive , opening up about becoming the cover boy he never wanted to be, his overcoming sub-stance abuse, and how he has continued to play and pour his heart into his music despite an inflammatory muscle disease and his retirement from the road.Peppered throughout his narrative is the story of his favorite guitar, the Phenix, which he thought he'd lost in a fiery plane crash in 1980. But in 2011, it mysteriously showed up again -- saved from the wreckage. Frampton tells of that unlikely reunion here in full for the first time, and why the miraculous reappearance is emblematic of his life and career as a quintessential artist. ...Show more
$40.00
NZD
Category: Music Biography
Through his pioneering work in the legendary country-punk band, Uncle Tupelo, to his enduring legacy as the creative force behind the unclassifiable sound of Wilco, Jeff Tweedy has weaved his way between the underground and the mainstream - and back again. Funny, disarming, and deeply honest, his memoir casts light on his unique creative process and the stories that shaped his life and career, from a childhood spent in Illinois to the release of No Depression in the early 90s - which set the blueprint for alt-country - and later working with Mavis Staples and, posthumously, Woody Guthrie. ...Show more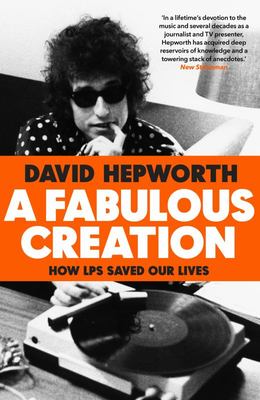 $40.00
NZD
Category: Music Biography
The era of the LP began in 1967, with 'Sgt Pepper?; The Beatles didn?t just collect together a bunch of songs, they Made An Album. Henceforth, everybody else wanted to Make An Album. The end came only fifteen years later, coinciding with the release of Michael Jackson?s 'Thriller?. By then the Walkman h ad taken music out of the home and into the streets and the record business had begun trying to reverse-engineer the creative process in order to make big money. Nobody would play music or listen to it in quite the same way ever again.It was a short but transformative time. Musicians became 'artists? and we, the people, patrons of the arts. The LP itself had been a mark of sophistication, a measure of wealth, an instrument of education, a poster saying things you dare not say yourself, a means of attracting the opposite sex, and, for many, the single most desirable object in their lives.This is the story of that time; it takes us from recording studios where musicians were doing things that had never been done before to the sparsely furnished apartments where their efforts would be received like visitations from a higher power. This is the story of how LPs saved our lives. ...Show more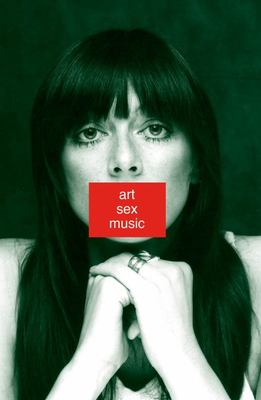 $40.00
NZD
Category: Music Biography
Named one of the Best Music Books of the Year by PitchforkA bravura rock memoir vibrating with fierce and fearless memories - a must-have item for Chris and Cosey and Throbbing Gristle fans." - ? Kirkus Reviews (Starred) Art Sex Music is the autobiography of a musician who, as a founding member of the a vant-garde group Throbbing Gristle and electronic pioneers Chris & Cosey, has consistently challenged the boundaries of music over the past four decades.It is the account of an artist who, as part of COUM Transmissions, represented Britain at the IXth Biennale de Paris, whose Prostitution show at the ICA in 1976 caused the Conservative MP Nicholas Fairbairn to declare her, COUM and Throbbing Gristle 'Wreckers of Civilisation' . . . shortly before he was arrested for indecent exposure, and whose work continues to be held at the vanguard of contemporary art.And it is the story of her work as a pornographic model and striptease artiste which challenged assumptions about morality, erotica, and art.Wise, shocking, and elegant, this is the life of Cosey Fanni Tutti. " ...Show more
$55.00
NZD
Category: Music Biography
A panoramic experience that tells the story of Beastie Boys, a book as unique as the band itself--by band members ADROCK and Mike D, with contributions from Amy Poehler, Colson Whitehead, Spike Jonze, Wes Anderson, Luc Sante, and more.   Formed as a New York City hardcore band in 1981, Beastie Boys st ruck an unlikely path to global hip hop superstardom. Here is their story, told for the first time in the words of the band. Adam "ADROCK" Horovitz and Michael "Mike D" Diamond offer revealing and very funny accounts of their transition from teenage punks to budding rappers; their early collaboration with Russell Simmons and Rick Rubin; the debut album that became the first hip hop record ever to hit #1, Licensed to Ill--and the album's messy fallout as the band broke with Def Jam; their move to Los Angeles and rebirth with the genre-defying masterpiece Paul's Boutique; their evolution as musicians and social activists over the course of the classic albums Check Your Head, Ill Communication, and Hello Nasty and the Tibetan Freedom Concert benefits conceived by the late Adam "MCA" Yauch; and more. For more than thirty years, this band has had an inescapable and indelible influence on popular culture.   With a style as distinctive and eclectic as a Beastie Boys album, Beastie Boys Book upends the typical music memoir. Alongside the band narrative you will find rare photos, original illustrations, a cookbook by chef Roy Choi, a graphic novel, a map of Beastie Boys' New York, mixtape playlists, pieces by guest contributors, and many more surprises.   Advance praise for Beastie Boys Book   "This entertaining look at Beastie Boys history is as innovative and raucous as the band's music."--Publishers Weekly (starred review)   "Beastie Boys fans will devour this book, as will anyone interested in the early days of hip-hop, the art/music/street life of New York City in the 1980s, and the alternative-nation zeitgeist of the '90s."--Kirkus Reviews ...Show more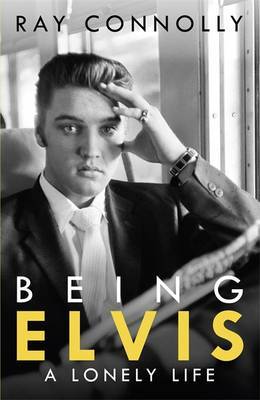 $38.00
NZD
Category: Music Biography
What was it like to be Elvis Presley? What did it feel like when impossible fame made him its prisoner? As the world's first rock star there was no one to tell him what to expect, no one with whom he could share the burden of being himself - of being Elvis. On the outside he was all charm, sex appeal, o utrageously confident on stage and stunningly gifted in the recording studio. To his fans he seemed to have it all. He was Elvis. With his voice and style influencing succeeding generations of musicians, he should have been free to sing any song he liked, to star in any film he was offered, and to tour in any country he chose. But he wasn't free. The circumstances of his poor beginnings in the American South, which, as he blended gospel music with black rhythm and blues and white country songs, helped him create rock and roll, had left him with a lifelong vulnerability. Made rich and famous beyond his wildest imaginings when he mortgaged his talent to the machinations of his manager, 'Colonel' Tom Parker, there would be an inevitable price to pay. Though he daydreamed of becoming a serious film actor, instead he grew to despise his own movies and many of the songs he had to sing in them. He could have rebelled. But he didn't. Why? In the Seventies, as the hits rolled in again, and millions of fans saw him in a second career as he sang his way across America, he talked of wanting to tour the world. But he never did. What was stopping him? BEING ELVIS takes a clear-eyed look at the most-loved entertainer ever, and finds an unusual boy with a dazzling talent who grew up to change popular culture; a man who sold a billion records and had more hits than any other singer, but who became trapped by his own frailties in the loneliness of fame. ...Show more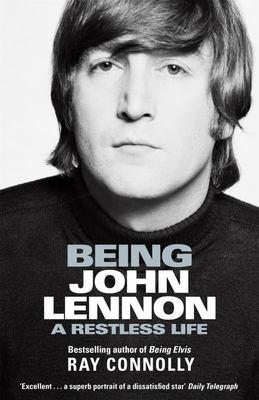 $28.00
NZD
Category: Music Biography
John Lennon was a rock star, a school clown, a writer, a wit, an iconoclast, a sometime peace activist and finally an eccentric millionaire. He was also a Beatle - his plain-speaking and impudent rejection of authority catching, and eloquently articulating, the group's moment in history. Chronicling a famously troubled life, Being John Lennon analyses the contradictions in the singer-songwriter's creative and destructive personality. Drawing on many interviews and conversations with Lennon, his first wife Cynthia and second Yoko Ono, as well as his girlfriend May Pang and song-writing partner Paul McCartney, Ray Connolly unsparingly reassesses the chameleon nature of the perpetually dissatisfied star who just couldn't stop reinventing himself. ...Show more