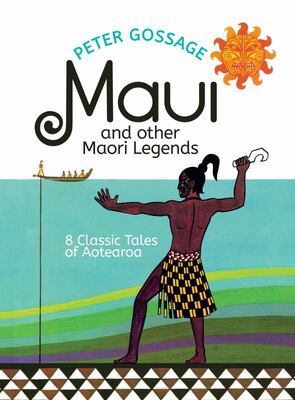 $40.00
NZD
Category: Childrens picture NZ | Reading Level: very good
A beautiful collection of artist Peter Gossage's beloved Maori myths, in one stunning volume. Peter Gossage's memorable retellings of Maori oral myths have captivated the children of New Zealand for generations. Their dramatic and distinctive illustrations with minimal yet evocative language form a powe rful combination, and each has earned its place among the beloved classics of our literature. These are exciting, magical tales of adventure and intrigue. Several feature the remarkable culture hero Maui - the quick-witted and the trickster - whose exploits include slowing the sun in its course across the sky, fishing up the North Island/Te Ika a Maui, discovering the secret of fire and his attempt to trick the goddess of death and become immortal. Maui and Other Legends contains eight essential legends. The treasury includes- How Maui Found his Mother How Maui Found his Father and the Magic Jawbone, The Fish of Maui, How Maui Slowed the Sun, How Maui Found the Secret of Fire, How Maui Defied the Goddess of Death, Battle of the Mountains, Pania of the Reef. ...Show more
$38.00
NZD
Category: NZ Fiction
A lively, stimulating and engaging retelling of pūrākau - Māori myths and legengs - by contemporary Māori writers. Ka mua, ka muri . . . Ancient Māori creation myths, portrayals of larger-than-life heroes and tales of engrossing magical beings have endured through the ages. Some hail back to Hawaiki, so me are firmly grounded in New Zealand and its landscape. Through countless generations, the stories have been reshaped and passed on. This new collection presents a wide range of traditional myths that have been retold by some of our best Māori wordsmiths. The writers have added their own creativity, perspectives and sometimes wonderfully unexpected twists, bringing new life and energy to these rich, spellbinding and significant taonga. Take a fresh look at Papatuanuku, a wild ride with Maui, a creepy encounter with Ruruhi-Kerepo, for these and many more mythical figures await you. Explore the past, from it shape the future . . . Myths retold by: Jacqueline Carter, David Geary, Patricia Grace, Briar Grace-Smith, Whiti Hereaka, Keri Hulme, Witi Ihimaera, Kelly Joseph, Hemi, Kelly, Nic Low, Tina Makereti, Kelly Ana Morey, Paula Morris, Frazer Rangihuna, Renee, Robert Sullivan, Apirana Taylor, Ngahuia Te Awekotuku, Clayton Te Kohe, Hone Tuwhare, Briar Wood ...Show more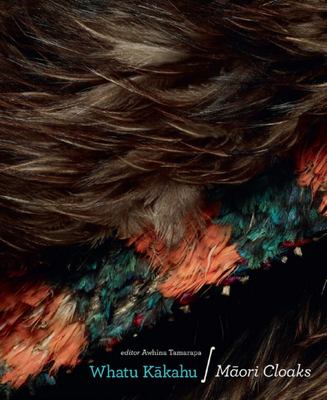 $75.00
NZD
Category: NZ non-fiction
The revised edition of this award-winning book opens the storeroom doors of the Te Papa Tongarewa Maori collections once again, illuminating the magnificent kakahu and the art and tradition of weaving itself. More than 50 rare and precious kakahu are specially featured, with glossy colour detail illustr ations of each, plus historical and contextual images and graphic diagrams of weaving techniques. ...Show more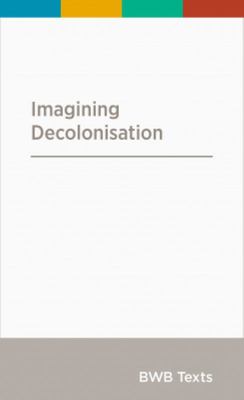 Imagining Decolonisation (BWB Texts)
by Rebecca Kiddle; Bianca Elkington; Moana Jackson; Ocean Mercier; Mike Ross; Jennie Smeaton; Amanda Thomas
$15.00
NZD
Category: NZ non-fiction
Decolonisation is a term that scares some, and gives hope to others. It is an uncomfortable and bewildering concept for many New Zealanders yet needed if we are going to build a country that is fair and equal for all who live there. This book sets out the case for decolonisation by illuminating through anecdotal, real life examples -- what decolonisation might look and feel like. ...Show more
$45.00
NZD
Category: History
A revised edition of the best-selling book containing two new chapters covering the last decade and a half. 'The struggle without end continues...' This is a revised edition of Dr Ranginui Walker's best-selling history of Aotearoa, New Zealand, from a Maori perspective. Since the mid-nineteenth century, Maori have been involved in an endless struggle for justice, equality and self-determination. In this book Dr Walker provides a uniquely Maori view, not only of the events of the past two centuries but beyond to the very origins of Maori people. In this updated edition Dr Walker has added new chapters covering the years of 1990, the flowering of the Maori culture and the growth of Maori political and economic power. Recent issues such as the foreshore and seabed legislation, the hikoi and Don Brash's Orewa speech are discussed. ...Show more
$49.99
NZD
Category: NZ non-fiction | Reading Level: very good
The first publication tocome out of the online Te Ara Encyclopedia of New Zealand project tells the story of the tangata whenua of Aotearoa, from their journeys across the vast Pacific Ocean to the histories of all the major iwi, including the contemporary issues they face today. No other book brings to gether in one place all these tribal histories. Based on the latest research and generously illustrated in colour with superb mapping and photographs, this rich resource is an essential part of our nation's story and fills an important gap in the history of New Zealand. ...Show more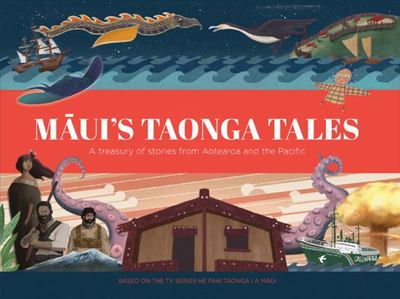 Maui's Taonga Tales
by David Brechin-Smith; Stephanie Tibble
$30.00
NZD
Category: NZ fiction | Series: Maui's Taonga Tales
Aimed at children aged seven to eleven, this book's lively stories tell the tales of some of the taonga held at Aotearoa New Zealand's famous national museum, Te Papa, through appealing text and fantastic illustrations.  The book's pūkōrero, or story teller, is Māui, the great Pacific hero and trickster . The stories are from both long ago and recent times and have been chosen in consultation with Te Papa's mātauranga Māori curators and the relevant iwi. They range from how Ruhia's kaitaka, or cloak, saved the life of a young boy and why the band Herbs wrote a song about nuclear testing in the Pacific to Huria Matenga and the Shipwreck, Rata and the Children of Tane, Willie Apiata and the Tough Decision, Hinemoa and Tutanekai, Te Paea and the Ghost Waka, Kahe's Epic Swim, Heni and the Battle of Gate Pa, Kupe and the Giant Wheke, and Tane and the Kete of Knowledge. Each story is told via illustrations created by young Māori artists; some have illustrated stories from their own iwi. The book is linked to the TV series He Paki Taonga i a Māui, funded by Te Mangai Paho. Also avaiable in Te Reo Maori as He Paki Taonga i a Māui. ...Show more
$40.00
NZD
Category: Pictorial | Reading Level: near fine
Pearls of wisdom – whakataukī – have been gifted from generation to generation as an intrinsic part of the Māori world. As powerful metaphors, they combine analogy and cultural history in the most economical of words. Short and insightful, they take you by surprise, engendering reflection, learning an d personal growth. Mauri Ora links whakataukī to key personal virtues idealised across cultures and generations. The virtues – wisdom, courage, compassion, integrity, self-mastery and belief – stem from the field of positive psychology; the study of how to live a better life. Illustrated throughout with wonderful photographs from an old world, this book draws on traditional wisdom to provide a recipe for personal effectiveness and leadership, and a rewarding connection of Māori knowledge to contemporary thinking about personal happiness and fulfilment. ...Show more

$80.00
NZD
Category: General
The art of Maori tattoo has always been regarded with fascination. In this lavishly illustrated study of male and female moko, the authors draws on the records, journals and sketches of early European observers in New Zealand - explorers such as Cook, de Surville, du Fresne and later traders and mission aries. he relies too on visual sources, including the works of such artists as Earle, Angus, Robley, Lindauer and Goldie, to document the increasing standardisation, the decline and disappearance of male moko in the nineteenth century, a trend paralleled by the development of the female moko. ...Show more
$18.00
NZD
Category: Childrens picture NZ | Reading Level: 8+
Originally published by Mahia Publishers in 1988 and then by Scholastic NZ Ltd in 1990, this is the legend of how the islands east of Wairoa came to be.
$40.00
NZD
Category: History
The New Zealand Wars were a series of conflicts that profoundly shaped the course and direction of our nations history. Fought between the Crown and various groups of Maori between 1845 and 1872, the wars touched many aspects of life in nineteenth century New Zealand, even in those regions spared actua l fighting. Physical remnants or reminders from these conflicts and their aftermath can be found all over the country, whether in central Auckland, Wellington, Dunedin, or in more rural locations such as Te Porere or Te Awamutu. The wars are an integral part of the New Zealand story but we have not always cared to remember or acknowledge them. Today, however, interest in the wars is resurgent. Public figures are calling for the wars to be taught in all schools and a national day of commemoration was recently established. Following on from the best-selling The Great War for New Zealand, Vincent O'Malley's new book provides a highly accessible introduction to the causes, events and consequences of the New Zealand Wars. The text is supported by extensive full-colour illustrations as well as timelines, graphs and summary tables. ...Show more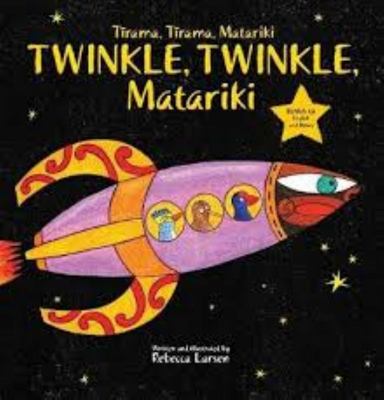 $20.00
NZD
Category: NZ fiction | Reading Level: near fine
Pukeko, Kiwi and Hoiho go for a walk through the forest. Join them while they explore, perform actions and sing.