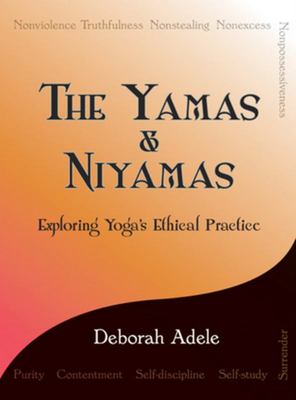 $28.00
NZD
Category: General
The first two limbs of the eight-fold path of yoga sutras--the basic text for classical yoga--are examined in this spiritual guide to the practice of yoga. Foundational to all yogic thought, they are considered to be the guidelines to the yoga way of living that free individuals to take ownership of the ir lives, direct them toward the fulfillment they seek, and gain the skills to choose attitude, thought, and action. The first five guidelines are referred to as the "yamas--"a Sanskrit word that translates to "restraints"--and encompass nonviolence, truthfulness, not stealing, nonexcess, and nonpossessiveness. The last five are referred to as the "niyamas," or observances--purity, contentment, self-discipline, self-study, and surrender. A self-study section at the end of each chapter may also be used by instructors for group discussion. ...Show more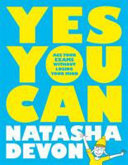 $23.00
NZD
Category: Children Non-Fiction
Ace your exams without losing your mind with this one-stop, inspiring and empowering guide. Exams can seem overwhelming - but they don't have to be. In Yes You Can: Ace Your Exams Without Losing Your Mind, mental health campaigner and exam expert Natasha Devon uses her expertise to show you not just how to stay calm in the face of exams, but also how you can absolutely smash them. * Learn how your brain works - understand the point of stress and sort and tackle your anxieties * Take a quiz to find out what kind of learner you are and tailor make your own revision schedule * It's not all about work. Plan your study breaks with tips on baking, doodling, dancing and relaxation techniques * Deal with exam days with the help of mindfulness, power poses, recall and planning techniques Revolutionize the way YOU revise. ...Show more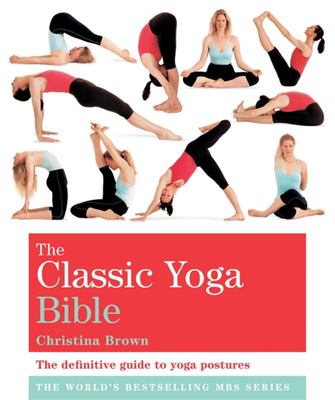 $30.00
NZD
Category: General | Series: Godsfield Bibles Ser.
This text encourages beginners and experts alike to design a yoga sequence to suit their own personal needs and abilities. It features over 150 yogic postures from the main schools of yoga, providing a comprehensive, illustrated, step-by-step guide to achieving the postures.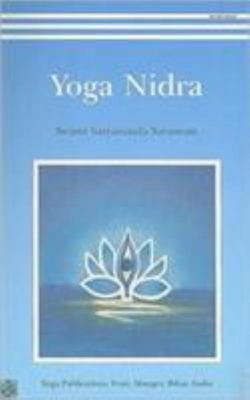 Yoga Nidra
by Swami Satyananda Saraswati
$40.00
NZD
Category: General
Yoga Nidra, which is derived from the tantras, is a powerful technique in which you learn to relax consciously. In yoga nidra, sleep is not regarded as relaxation. People feel that they are relaxing when they collapse in an easy chair with a cup of coffee, a drink or a cigarette, and read a newspaper or switch on the television. But this will never suffice as a scientific definition of relaxation. These are only sensory diversions. True relaxation is actually an experience far beyond all this. For absolute relaxation you must remain aware. This is yoga nidra, the state of dynamic sleep. Yoga nidra is a systematic method of inducing complete physical, mental and emotional relaxation. The term yoga nidra is derived from two Sanskrit words, yoga meaning union or one-pointed awareness, and nidra which means sleep. During the practice of yoga nidra, one appears to be asleep, but the consciousness is functioning at a deeper level of awareness. ...Show more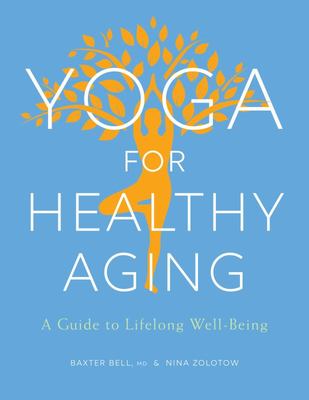 $45.00
NZD
Category: General
Everyone would like to age as heathfully as possible and now numerous studies confirm what many yoga preactitioners have known for a long time- yoga practice has a remarkable impact on physical and mental health--and spiritual well-being--as you grow older. Yoga for Healthy Aging is the most accessible and usable guide available on to how yoga can address concerns realted to strength, flexibility, balance, agility, cardiovascular health, brain health, and stress management, among other issues. The authors--both popular and respected yoga teachers (one of whom is a family physician) provide readers with a yoga toolbox for healthy aging that includes poses, breathing practices, meditation, and yoga philosophy. They then offer you a safe, real-world yoga program to suit your particular needs. These short yoga practices were developed in consultation with scientific and medical experts on aging, and allow you to focus on maintaining overall physical health and/or addressing target problem areas, such as digestion, cardiovascular health, or anxiety. The authors conclude with instructions for practicing several different forms of conscious relaxation and meditation, all of which will set you up for a lifetime of emotional and spiritual well-being. This book includes over 200 instructional photos. ...Show more
$37.00
NZD
Category: General
An accessible, practical toolkit for accessing your inner guidance system and connecting with your spiritual side.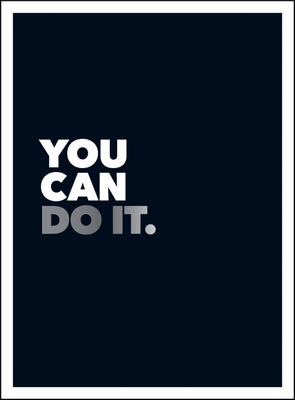 $20.00
NZD
Category: General
This empowering little book is brimming with inspirational quotations and uplifting statements to kick-start your positivity. It's the perfect boost to help you seize the day and make things happen - and remember, you can do it! SELLING POINT: • A perfect gift for someone taking a big leap, such as a ne w job or gap year. ...Show more
$24.00
NZD
Category: General
This New York Timesbestseller has sold over 50 million copies worldwide, including over 200,000 copies in Australia. Louise?s key message in this powerful work is- "If we are willing to do the mental work, almost anything can be healed." Louise explains how limiting beliefs and ideas are often the cause of illness, and how you can change your thinking...and improve the quality of your life! Packed with powerful information - you'll love this gem of a book! This special edition, released to mark Hay House?s 30th anniversary,contains 16 pages of photographs. ...Show more
$35.00
NZD
Category: General | Series: A No F*cks Given Guide
*From the 'anti-guru' author of the smash hit The Life-Changing Magic of Not Giving a F**k and the New York Times bestseller Get Your Sh*t Together * In The Life-Changing Magic of Not Giving a F**k, our favourite 'anti-guru' Sarah Knight unleashed the power of saying no. In Get Your Sh*t Together, she prioritised the sh*t you need and want to do so you can achieve your hopes and dreams. Now she's back, doubling down on your happiness with her latest message: You Do You. Being yourself should be the easiest thing in the world. Yet instead of leaning in to who we are, we fight it, listening too closely to what society tells us. You Do You helps you shake off those expectations, say f**k perfect, start looking out for number one and keep on with your badass self. From career and finances to relationships and family, lifestyle and health, Sarah Knight rips up the rulebook. Writing about her mistakes and embarrassments in her own personal quest to 'do me' - because nobody gets everything right all day, every day - Sarah Knight shows why you can and should f**k up and teaches you to let yourself off the hook, bounce back and keep standing tall. What everyone is saying about Sarah Knight: 'The anti-guru' Observer 'I love Knight' Sunday Times 'Life-affirming' Lucy Mangan, Guardian 'Genius' Vogue ...Show more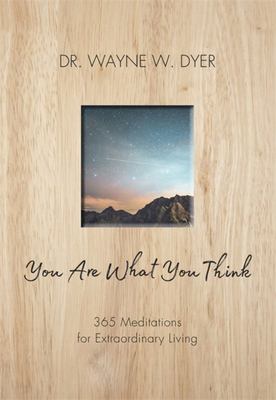 $26.00
NZD
Category: General
One of Hay House's most beloved authors, known worldwide as "the father of motivation," Dr. Wayne W. Dyer was at the forefront of the personal transformation movement for decades. So many of us were touched by Wayne's charismatic yet grounded way of speaking and writing. You may fondly remember watching one of his PBS specials or seeing him speak onstage at the many events he so loved doing throughout the years. Perhaps you were browsing a bookstore and found yourself drawn to a title, only to discover words that would change the course of the rest of your life... Or perhaps this is your first encounter with the wisdom of Wayne, and you're not quite sure what this book has in store for you! In this collection of quotes spanning Wayne's decades-long career, you'll find witty bon mots that make you laugh, enigmatic phrases that make you think, and wise passages that remind you of the power of your beliefs. You'll see how his focus shifted through the years, from discussing the way of no-limit living and empowering people to free themselves of their excuses, to finding inspiration through living "in-Spirit" and discovering the beauty of the Tao. As you read a quote each day, or flip through the pages at random to find insight, we hope you take to heart the meaning behind one of Wayne's favorite sayings:   "When you change the way you look at things, the things you look at change." ...Show more
$28.00
NZD
Category: General
THE NEW YORK TIMES BESTSELLER In this book, that combines cutting edge science with real world applications, Chopra and Kafatos redefine our nature of reality and what is possible. Here they ask 9 questions- What Came Before the Big Bang? Why Does the Universe Fit Together So Perfectly? Where Did Tim e Come From? What Is the Universe Made Of? Is There Design in the Universe? Is the Quantum World Linked to Everyday Life? Do We Live in a Conscious Universe? How Did Life First Begin? Does the brain create the mind? You Are The Universe offers answers that open up new possibilities for all of us to lead more fruitful, peaceful and successful lives. ...Show more