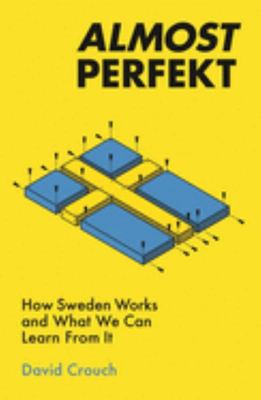 $33.00
NZD
Category: General Travel
Sweden: A country that defies the laws of economic gravity. A land with high wages, strong unions and generous welfare. A dream location for business and a bastion of social responsibility, coming out on top for childcare, equality and quality of life. What can we learn from it? Having lived in Sweden f or six years, journalist David Crouch has a unique perspective as an outsider looking in on one of the world's most successful yet divided countries. Based on more than 70 interviews with leading figures in Swedish industry and politics, Almost Perfekt is a journey through Swedish society and what sets it apart from the world today. Why is Sweden so good for businesses like IKEA, Spotify and Skype? How will the country become zero carbon by 2045? And what can we learn about immigration from its ambitious policies? With political and economic upheaval threatening to pull Europe apart, discover the truth of how Sweden really works. ...Show more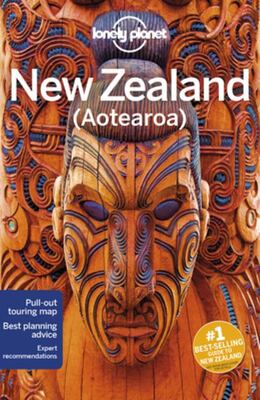 $40.00
NZD
Category: General Travel | Series: Travel Guide Ser.
Lonely Planet: The world's leading travel guide publisher Lonely Planet Discover New Zealandis your passport to New Zealand's top sights and most authentic experiences. Start your trip with a rush in Queenstown, the birthplace of bungy jumping, kayak through the verdant cliffs of Milford Sound or enjoy local wines in Auckland, all with your trusted travel companion. Offering visually-inspiring content along with the most relevant, up-to-date advice on what to see and skip, and what hidden discoveries await you, this photo-rich, user-friendly guide makes planning fun and easy. Discover the best of New Zealand and begin your journey now! Inside Lonely Planet Discover New Zealand: In-depth coverageof the destination's must-see sights along with hidden gems that most guidebooks miss to get you to the heart of a place Intuitively organized with essential information at your fingertips Eye-catching full-colour design and easy-to-use layoutwith maps and images throughout Annotated imagesthat bring a destination to life Practical planning and transport toolsincluding a fold-out map (included in print version) that gives instant access to must-see sights to help you navigate as you plot out your itinerary Short and extended itineraries tohelp you tailor your trip to your personal needs and interests to make the most of your time on the road Insider tips and insightsto save time and money, avoid crowds and trouble spots, and to get to know the destination like a local Honest recommendations for all budgets Cultural insights and background informationto put top sights and experiences in context and to give you a richer, more rewarding travel experience (includes history, multiculturalism, religion, arts, architecture, food, and environment) Free, convenient pull-out New Zealand map(included in print version) plus over 70 maps CoversAuckland, Bay of Islands, Coromandel Peninsula, Waikato, King Country, Rotorua, Taupo, Tongariro National Park, Wellington, Marlborough, Nelson, Christchurch, Queenstown, Fiordland and more The Perfect Choice:Lonely PlanetDiscover New Zealand, our easy-to-use, expertly curated guide, is filled with inspiring and colourful photos and focuses on New Zealand's most popular attractions and authentic experiences for those looking for the best of the best and have minimal time for planning. Looking for a comprehensive guide that recommends both popular and offbeat experiences, and extensively covers all the country has to offer? Check out Lonely Planet New Zealandguide. Looking for a guide for just the North Island or the South Island? Check outLonely Planet New Zealand's North Island orNew Zealand's South Island for a comprehensive look at all the islands have to offer About Lonely Planet: Since 1973, Lonely Planet has become the world's leading travel media company with guidebooks to every destination, an award-winning website, mobile and digital travel products, and a dedicated traveller community. Lonely Planet covers must-see spots but also enables curious travellers to get off beaten paths to understand more of the culture of the places in which they find themselves. TripAdvisor Travelers' Choice Awards 2012, 2013, 2014, 2015, and 2016 winner in Favorite Travel Guide category 'Lonely Planet. It's on everyone's bookshelves; it's in every traveller's hands. It's on mobile phones. It's on the Internet. It's everywhere, and it's telling entire generations of people how to travel the world.' - Fairfax Media (Australia)   ...Show more
$30.00
NZD
Category: General Travel
The acclaimed author of The Wild Places examines the subtle ways we are shaped by the landscapes through which we move In this exquisitely written book, which folds together natural history, cartography, geology, and literature, Robert Macfarlane sets off to follow the ancient routes that crisscross bo th the landscape of the British Isles and its waters and territories beyond. The result is an immersive, enthralling exploration of the voices that haunt old paths and the stories our tracks tell. Macfarlane's journeys take him from the chalk downs of England to the bird islands of the Scottish northwest, from Palestine to the sacred landscapes of Spain and the Himalayas. He matches strides with the footprints made by a man five thousand years ago near Liverpool, sails an open boat far out into the Atlantic at night, and commingles with walkers of many kinds, discovering that paths offer a means not just of traversing space but also of feeling, knowing, and thinking. ...Show more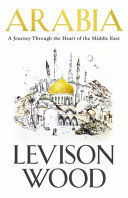 $35.00
NZD
Category: General Travel
Following in the footsteps of famed explorers such as Lawrence of Arabia and Wilfred Thesiger, British explorer Levison Wood brings us along on his most complex expedition yet: a circumnavigation of the Arabian Peninsula. Starting in September 2017 in a city in Northern Syria, a stone's throw away from Turkey and amidst the deadliest war of the twenty-first century, Wood set forth on a 5,000-mile trek through the most contested region on the planet. He moved through the Middle East for six months, from ISIS-occupied Iraq through Kuwait and along the jagged coastlines of the Emirates and Oman; across a civil-war-torn Yemen and on to Saudia Arabia, Jordan, and Israel, before ending on the shores of the Mediterranean in Lebanon. Like his predecessors, Wood travelled through some of the harshest and most beautiful environments on earth, seeking to challenge our perceptions of this often-misunderstood part of the world. Through the relationships he forges along the way--and the personal histories and local mythologies that his companions share--Wood examines how the region has changed over thousands of years and reveals a side of the Middle East we don't often see in the media. At once a thrilling personal journey and a skillful piece of cultural reportage,Arabia is a breathtaking chronicle of an epic journey through the land at the root of all civilization. ...Show more
$25.00
NZD
Category: General Travel
WINNER OF THE NATIONAL GEOGRAPHIC TRAVELLER AWARD FOR BEST TRAVEL BOOK 'Monisha Rajesh has chosen one of the best ways of seeing the world. Never too fast, never too slow, her journey does what trains do best. Getting to the heart of things. Prepare for a very fine ride' Michael PalinWhen Monisha Rajesh announced plans to circumnavigate the globe in eighty train journeys, she was met with wide-eyed disbelief. But it wasn't long before she was carefully plotting a route that would cover 45,000 miles - almost twice the circumference of the earth - coasting along the world's most remarkable railways; from the cloud-skimming heights of Tibet's Qinghai railway to silk-sheeted splendour on the Venice Simplon-Orient-Express. Packing up her rucksack - and her fiancé, Jem - Monisha embarks on an unforgettable adventure that will take her from London's St Pancras station to the vast expanses of Russia and Mongolia, North Korea, Canada, Kazakhstan and beyond. The ensuing journey is one of constant movement and mayhem, as the pair strike up friendships and swap stories with the hilarious, irksome and ultimately endearing travellers they meet on board, all while taking in some of the earth's most breathtaking views. From the author of Around India in 80 Trains comes another witty and irreverent look at the world and a celebration of the glory of train travel. Rajesh offers a wonderfully vivid account of life, history and culture in a book that will make you laugh out loud - and reflect on what it means to be a global citizen - as you whirl around the world in its pages. ...Show more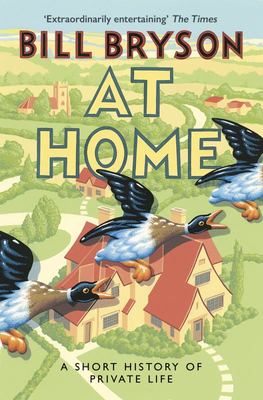 At Home
by Bill Bryson
$30.00
NZD
Category: General Travel | Series: Bryson Ser.
In At Home, Bill Bryson applies the same irrepressible curiosity, irresistible wit, stylish prose and masterful storytelling that made A Short History of Nearly Everythingone of the most lauded books of the last decade, and delivers one of the most entertaining and illuminating books ever written about the history of the way we live. Bill Bryson was struck one day by the thought that we devote a lot more time to studying the battles and wars of history than to considering what history really consists of- centuries of people quietly going about their daily business - eating, sleeping and merely endeavouring to get more comfortable. And that most of the key discoveries for humankind can be found in the very fabric of the houses in which we live.This inspired him to start a journey around his own house, an old rectory in Norfolk, wandering from room to room considering how the ordinary things in life came to be. Along the way he did a prodigious amount of research on the history of anything and everything, from architecture to electricity, from food preservation to epidemics, from the spice trade to the Eiffel Tower, from crinolines to toilets; and on the brilliant, creative and often eccentric minds behind them. And he discovered that, although there may seem to be nothing as unremarkable as our domestic lives, there is a huge amount of history, interest and excitement - and even a little danger - lurking in the corners of every home. ...Show more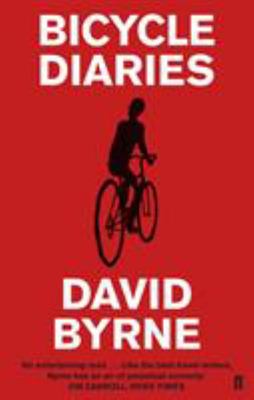 $31.00
NZD
Category: General Travel
A round-the-world bicycle tour with one of the most original artists of our day.   Urban bicycling has become more popular than ever as recession-strapped, climate-conscious city dwellers reinvent basic transportation. In this wide-ranging memoir, artist/musician and co-founder of Talking Heads David Byrne--who has relied on a bike to get around New York City since the early 1980s--relates his adventures as he pedals through and engages with some of the world's major cities. From Buenos Aires to Berlin, he meets a range of people both famous and ordinary, shares his thoughts on art, fashion, music, globalization, and the ways that many places are becoming more bike-friendly. Bicycle Diaries is an adventure on two wheels conveyed with humor, curiosity, and humanity. ...Show more
$48.00
NZD
Category: General Travel
Shine a light into the unknown There are still dark corners of our planet that are yet to be explored. In this remarkable book, Steve Backshall offers an unflinching account of his adventures into these uncharted territories around the globe, in search of world firsts. Each location brings its own epic challenges - whether it's the first climb of an arctic ice fall in Greenland, the first recorded navigation of a South American river, or the first exploration of the world's longest cave system in Mexico. But all of them represent new tests of the limits of human endeavour. Accompanying a major 10-part series on BBC and Dave, Expedition is a breathtaking journey into the unknown, and a brilliantly written celebration of the pleasures of genuine discovery. ...Show more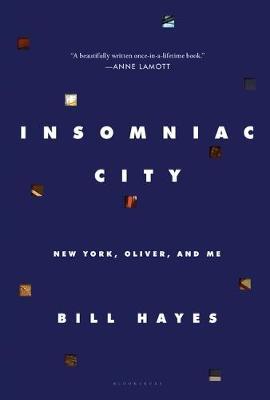 $33.00
NZD
Category: General Travel | Reading Level: General Adult
A moving celebration of what Bill Hayes calls "the evanescent, the eavesdropped, the unexpected" of life in New York City, and an intimate glimpse of his relationship with the late Oliver Sacks. Bill Hayes came to New York City in 2009 with a one-way ticket and only the vaguest idea of how he would get by. But, at forty-eight years old, having spent decades in San Francisco, he craved change. Grieving over the death of his partner, he quickly discovered the profound consolations of the city's incessant rhythms, the sight of the Empire State Building against the night sky, and New Yorkers themselves, kindred souls that Hayes, a lifelong insomniac, encountered on late-night strolls with his camera. And he unexpectedly fell in love again, with his friend and neighbor, the writer and neurologist Oliver Sacks, whose exuberance--"I don't so much fear death as I do wasting life," he tells Hayes early on--is captured in funny and touching vignettes throughout. What emerges is a portrait of Sacks at his most personal and endearing, from falling in love for the first time at age seventy-five to facing illness and death (Sacks died of cancer in August 2015). Insomniac City is both a meditation on grief and a celebration of life. Filled with Hayes's distinctive street photos of everyday New Yorkers, the book is a love song to the city and to all who have felt the particular magic and solace it offers. ...Show more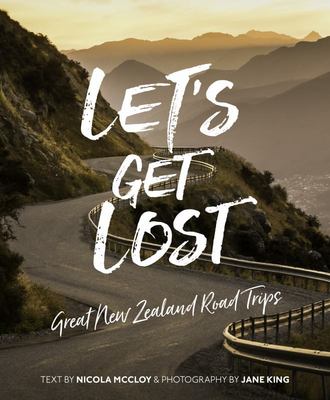 $45.00
NZD
Category: General Travel
There are few things as sweet as throwing some clothes, your togs, your jandals, a chilly bin, some good sounds and your best mate into the car and shouting, 'ROADIE!' as you gleefully leave your everyday life behind for a few days. Chuck this book in while you're at it. Traversing the offbeat, awesome and out-and-out fun, Let's Get Lostis a guide to the real New Zealand that few of us get a chance to explore. In its pages, you'll pass through the sausage capital of New Zealand, encounter amazing geothermal springs, take a dip in a secret lake, visit a village entirely populated by guinea pigs, find culture and cuisine in the most unlikely of places, soak up home-grown histories the country over, and share a yarn with many a local good bugger. Let's Get Lostwill inspire you to get out there and encounter the wild and unknown, and take in some of the best this fantastic country has to offer. ...Show more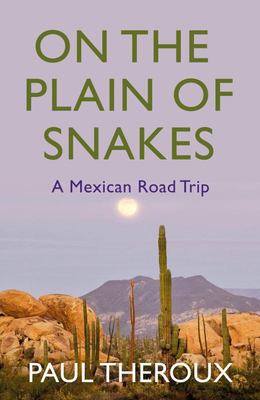 $40.00
NZD
Category: General Travel
Nogales is a border town caught between Mexico and the United States of America. A forty-foot steel fence runs through its centre, separating the prosperous US side from the impoverished Mexican side. It is a fascinating site of tension, now more than ever, as the town fills with hopeful border crossers and the deportees who have been caught and brought back. And it is here that Paul Theroux will begin his journey into the culturally rich but troubled heart of modern Mexico. Mexico is a country that has captured literary imaginations from D. H. Lawrence and Graham Greene to Aldous Huxley. Now Paul Theroux, master of travel writing, immerses himself, attending local language and culinary schools, driving through the country, getting under its skin. ...Show more
$20.00
NZD
Category: General Travel
Adventurer Tim Cope had a childhood dream: to travel the 10,000 kilometres from Mongolia to Hungary on horseback - a journey undertaken centuries ago by the legendary leader of the Mongols, Genghis Khan. On this journey, Tim met a dog called Tigon. For more than three years, Tim and Tigon endured searin g heat and bitter cold; dark lonely nights when wolves circled their camp; hunger; despair; joy; and the wild beauty of the landscape that changed constantly around them. They met the people of the steppe, who welcomed Tim and Tigon into their homes, and shared their traditions and histories. This is the story of a unique journey - a journey filled with the spirit of the pioneering explorers of old. It is the story of an extraordinary friendship. Praise for On the Trail of Genghis Khan 'An inspiration to me and I believe he will be an inspiration for many.' Elizabeth Gilbert 'An epic tale of an epic journey, told with beauty and simplicity.' Tim Macartney-Snape, mountaineer, first Australian to summit Mount Everest ...Show more