$36.99
NZD
Category: Crime and thriller | Series: Jack Mcevoy Ser.
The hero of The Poet and The Scarecrow is back in the new thriller from #1 New York Times bestselling author Michael Connelly. Jack McEvoy, the journalist who never backs down, tracks a serial killer who has been operating completely under the radar--until now. Veteran reporter Jack McEvoy has taken dow n killers before, but when a woman he had a one-night stand with is murdered in a particularly brutal way, McEvoy realizes he might be facing a criminal mind unlike any he's ever encountered. McEvoy investigates--against the warnings of the police and his own editor--and makes a shocking discovery that connects the crime to other mysterious deaths across the country. But his inquiry hits a snag when he himself becomes a suspect. As he races to clear his name, McEvoy's findings point to a serial killer working under the radar of law enforcement for years, and using personal data shared by the victims themselves to select and hunt his targets. Called "the Raymond Chandler of this generation" (Associated Press), Michael Connelly once again delivers an unputdownable thriller that reveals a predator operating from the darkest corners of human nature--and one man courageous and determined enough to stand in his way. ...Show more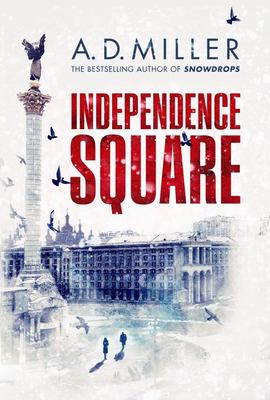 $35.00
NZD
Category: Crime and thriller
Twelve years ago, Simon Davey prevented a tragedy, and ruined his own life. Once a senior British diplomat in Kiev, he lost everything after a lurid scandal. Back in London, still struggling with the aftermath of his disgrace, he is travelling on the Tube when he sees her ... Olesya is the woman Simon h olds responsible for his downfall. He first met her on an icy night during the protests on Independence Square. Full of hope and idealism, Olesya could not know what a crucial role she would play in the dangerous times ahead, and in Simon's fate. Or what compromises she would have to make to protect her family. When Simon decides to follow Olesya, he finds himself plunged back into the dramatic days which changed his life forever. Independence Square is a story of ordinary people caught up in extraordinary times. It is a story about corruption and personal and political betrayals. It is a story about where, in the twenty-first century, power really lies. 'A tremendous novel - taut, compelling, reeking of authenticity. A.D. Miller writes with exemplary precision and sophistication. Independence Square is an unsparing examination of human beings caught up in historical forces they can barely comprehend.' William Boyd ...Show more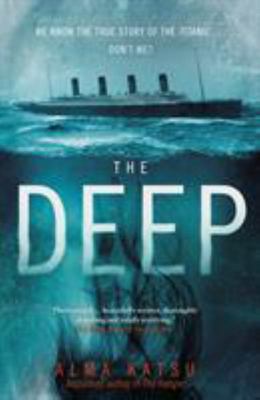 $37.00
NZD
Category: Crime and thriller
Someone, or something, is haunting the Titanic. This is the only way to explain the series of misfortunes that have plagued the passengers of the ship from the moment they set sail- mysterious disappearances, sudden deaths. Now suspended in an eerie, unsettling twilight zone during the four days of the liner's illustrious maiden voyage, a number of the passengers - including millionaires Madeleine Astor and Benjamin Guggenheim, the maid Annie Hebbley and Mark Fletcher - are convinced that something sinister is going on . . . And then, as the world knows, disaster strikes. Years later and the world is at war. And a survivor of that fateful night, Annie, is working as a nurse on the sixth voyage of the Titanic's sister ship, the Britannic, now refitted as a hospital ship. Plagued by the demons of her doomed first and near fatal journey across the Atlantic, Annie comes across an unconscious soldier she recognises while doing her rounds. It is the young man Mark. And she is convinced that he did not - could not - have survived the sinking of the Titanic . . . Brilliantly combining fact and fiction, the historical and the horrific, The Deep reveals a chilling truth in an unputdownable narrative full of unnerving moments and with a growing, inexorable sense of foreboding. ...Show more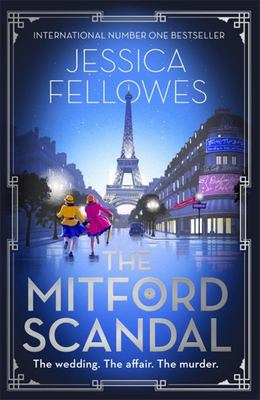 $34.99
NZD
Category: Crime and thriller | Series: The\Mitford Murders Ser.
The newly married and most beautiful of the Mitford sisters, Diana, hot-steps around Europe with her husband and fortune heir Bryan Guinness, accompanied by maid Louisa Cannon, as well as some of the most famous and glamorous luminaries of the era. But murder soon follows, and with it, a darkness grows in Diana's heart . . . This wonderful new book in the bestselling THE MITFORD MURDERS series sees the Mitford sisters at a time of scandalous affairs, political upheaval and murder. ...Show more
$26.00
NZD
Category: Crime and thriller | Series: Sam Wyndham Ser.
NOW FEATURED ON ITV'S ZOE BALL BOOK CLUB 2018 LONGLISTED FOR THE 2018 CWA GOLD, STEEL AND HISTORICAL DAGGERS SHORTLISTED FOR THE 2018 WILBUR SMITH ADVENTURE WRITING PRIZE India, 1920. Captain Sam Wyndham and Sergeant Banerjee of Calcutta Police must investigate the dramatic assassination of a Maharaja's son... Sam Wyndham is visiting the kingdom of Sambalpore, home to diamond mines and the beautiful Palace of the Sun. But when the Maharaja's eldest son is assassinated, Wyndham realises that the realm is riven with conflict. Prince Adhir was unpopular with religious groups, while his brother - now in line to the throne - appears to be a feckless playboy. As Wyndham and Sergeant 'Surrender-not' Banerjee endeavour to unravel the mystery, they become entangled in a dangerous world. They must find the murderer, before the murderer finds them. Praise for the Sam Wyndham series: 'An exceptional historical crime novel' C.J. SANSOM 'A thought-provoking rollercoaster' IAN RANKIN 'Confirms Abir Mukherjee as a rising star of historical crime fiction' The Times 'Cracking... A journey into the dark underbelly of the British Raj' Daily Express If you enjoyed A Necessary Evil, the third Sam Wyndham mystery, Smoke and Ashes, is available now. ...Show more
An Anonymous Girl
by Greer Hendricks; Sarah Pekkanen
$35.00
NZD
Category: Crime and thriller | Reading Level: 2 Crime
Seeking women ages 18-32 to participate in a study on ethics and morality. Generous compensation. Anonymity guaranteed. When Jessica Farris signs up for a psychology study conducted by the mysterious Dr. Shields, she thinks all she'll have to do is answer a few questions, collect her money, and leave. But as the questions grow more and more intense and invasive and the sessions become outings where Jess is told what to wear and how to act, she begins to feel as though Dr. Shields may know what she's thinking... and what she's hiding. As Jess's paranoia grows, it becomes clear that she can no longer trust what is real in her life, and what is one of Dr. Shields' manipulative experiments. Caught in a web of deceit and jealousy, Jess quickly learns that some obsessions can be deadly. ...Show more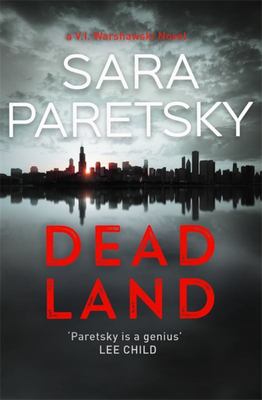 $38.00
NZD
Category: Crime and thriller
Chicago is the city of broad shoulders, but V.I. Warshawski knows its politics: "Pay to Play". Money changes hands in the middle of the night; by morning, buildings and parks have been replaced by billion-dollar projects. Private investigator V.I. gets pulled into one of these clandestine deals when he r impetuous goddaughter Bernie tries to rescue a famed singer-songwriter, now living on the streets. Thanks to Bernie, V.I. finds herself in the path of some developers whose negotiating strategy is simple: they bulldoze - or kill - any obstacle in their way. Questions pile up almost as fast as the dead bodies. When she tries to answer them, the detective finds a terrifying conspiracy stretching from Chicago's parks to a cover-up of the dark chapters in the American government's interference in South American politics. Before finds answer, V.I. will be pushed closed to breaking point. People who pay to play take no prisoners. ...Show more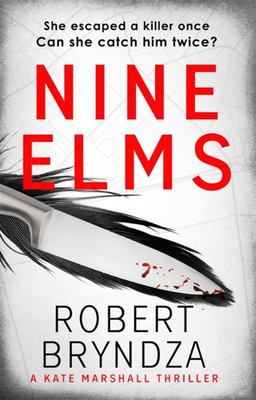 $35.00
NZD
Category: Crime and thriller | Series: Kate Marshall Ser.
Robert Bryndza is ready to take the world by bestselling storm again with the introduction of Kate Marshall, a woman with a dark secret and a powerful sense of justice. A DETECTIVE WHO WOULD STOP AT NOTHING Kate Marshall was a rising star in the London Metropolitan police force. Young, ambitious and wi th a keen sense of justice, she solved several high-profile murder cases. UNTIL A KILLER STOPPED HER IN HER TRACKS But when Kate was tasked with tracking down a vicious serial killer, even her sharp instincts couldn't help her find him - until he found her. NOW, HE'S BACK FOR MORE Sixteen years after her narrow escape, Kate lives a quiet life on the English coast, though her years with the police are still with her. And when one day she receives a letter from someone in her past, she is pulled back into the twisted mind of a murderer she knows only too well - and into a case only she can solve. ...Show more
$35.00
NZD
Category: Crime and thriller
Atlanta, Georgia. Present day. A young woman is brutally attacked and left for dead. The police investigate but the trail goes cold. Until a chance assignment takes GBI investigator Will Trent to the state penitentiary, and to a prisoner who says he recognizes the MO. The attack looks identical to the o ne he was accused of eight years earlier. The prisoner's always insisted that he was innocent, and now he's sure he has proof. The killer is still out there. As Will digs into both crimes it becomes clear that he must solve the original case in order to reach the truth. Yet nearly a decade has passed--time for memories to fade, witnesses to vanish, evidence to disappear. And now he needs medical examiner Sara Linton to help him hunt down a ruthless murderer. But when the past and present collide, everything Will values is at stake ...   ...Show more
$35.00
NZD
Category: Crime and thriller
***Glamour, infidelity, murder*** In the world of the wealthy elite . . . vows are made to be broken Ruthless, devilishly handsome businessman Harry Rose is head of Rose Corporation, No. 18 on the Forbes rich list, and recently married to wife number six. But now, with his business in the spotlight an d his love life under scrutiny, Harry's perfect world has the potential to come crashing to the ground. From eighties young gun to noughties billionaire, there's a reason why Harry's many wives have found him impossible to resist. But behind the money, sex and glamour lies a truer tale of infidelity, conspiracy and lies . . . Loosely based on the trials and tribulations of the most infamous historical playboy of them all, Henry VIII, this tale of glamour and serial monogamy will leave you wickedly entertained.   ...Show more
$27.99
NZD
Category: Crime and thriller | Series: Chief Inspector Gamache Ser.
"A Better Man, with its mix of meteorological suspense, psychological insight and criminal pursuit, is arguably the best book yet in an outstanding, original oeuvre."--Tom Nolan, The Wall Street Journal"Enchanting... one of his most ennobling missions."--Marilyn Stasio, New York Times Book Review Catas trophic spring flooding, blistering attacks in the media, and a mysterious disappearance greet Chief Inspector Armand Gamache as he returns to the S ret du Qu bec in the latest novel by #1 New York Times bestselling author Louise Penny. It's Gamache's first day back as head of the homicide department, a job he temporarily shares with his previous second-in-command, Jean-Guy Beauvoir. Flood waters are rising across the province. In the middle of the turmoil a father approaches Gamache, pleading for help in finding his daughter. As crisis piles upon crisis, Gamache tries to hold off the encroaching chaos, and realizes the search for Vivienne Godin should be abandoned. But with a daughter of his own, he finds himself developing a profound, and perhaps unwise, empathy for her distraught father. Increasingly hounded by the question, how would you feel..., he resumes the search. As the rivers rise, and the social media onslaught against Gamache becomes crueler, a body is discovered. And in the tumult, mistakes are made. In the next novel in this "constantly surprising series that deepens and darkens as it evolves" (New York Times Book Review), Gamache must face a horrific possibility, and a burning question. What would you do if your child's killer walked free? ...Show more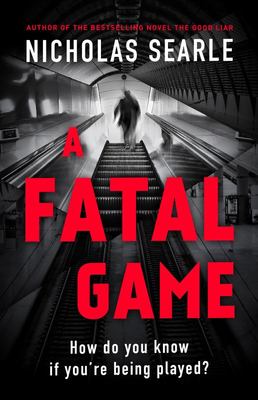 $37.00
NZD
Category: Crime and thriller
A terrorist attack has just hit a busy railway station. Jake Winter was the British intelligence officer in charge of stopping the attack and now his career, and his conscience, are in free fall . . . Jake's next anti-terror operation has to be a success. He has got himself a new source - a young Britis h Asian man, Rashid, recently returned, apparently disillusioned, from battle, who he hopes is the key to foiling the next attack and to getting him to the leader of the network. But is Rashid really working for British intelligence, or has Jake put his faith in the wrong man once again? A Fatal Game is the story of an organisation, and a single man, in a state of panic. And panic is the last thing you need when you're playing a game like this . . . ...Show more