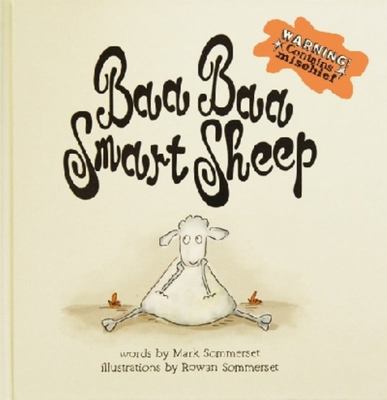 $20.00
NZD
Category: Childrens picture NZ | Reading Level: very good
Kids who love wicked humor will gobble up this tale of a trickster sheep and a comically gullible turkey. Ewww   Little Baa Baa is bored. So when Quirky Turkey comes along, the opportunity to make mischief is too good to resist. "What's that?" asks Turkey, pointing at a suspicious something on the groun d. "What's what?" "That there." "This here?" "Yes, that there." "Oh, it's just a pile of . . . smarty tablets." "Ohhh. . ." After a well-sustained buildup evoking hilarity and disbelief, this kid-pleasing trickster tale will have readers both groaning and laughing out loud at the payoff. ...Show more

$16.00
NZD
Category: Childrens picture NZ
Let's go down to the sea this summery Saturday morning, down the wiggly track, scattering shells and leaping logs! First the dogs chase the cat, next they chase a boy on a rattly bike - then the wild geese chase them...Margaret Mahy's witty story, exuberantly illustrated by Selina Young, will delight re aders, young and old. ...Show more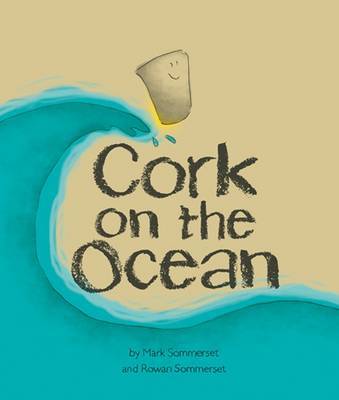 $20.00
NZD
Category: Childrens picture NZ
After riding a sea horse, evading a shark and befriending an exhausted butterfly, a little cork meets a wise old whale who shares the secret of staying afloat.
$15.99
NZD
Category: Childrens picture NZ | Series: Hairy Maclary and Friends
Hairy Maclary is terrific at finding trouble. And this time the playful pup is lost...in the middle of a cat show! Even so, Hairy manages to come out a winner. Brimming with Lynley Dodd's trademark bouncy rhymes and expressive illustrations, toddlers are sure to give Hairy Maclary's Showbusiness top pri ze.  Hilarity ensues when Hairy Maclary steals the spotlight from a gang of kitty competitors. Lynley Dodd's books have sold over 4 million copies worldwide. A book for both dog and cat lovers. ...Show more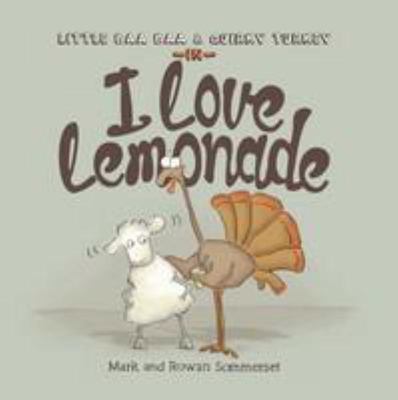 I Love Lemonade
by Mark Sommerset; Rowan Sommerset
$20.00
NZD
Category: Childrens picture NZ | Reading Level: very good
A duped--and grossed-out--Quirky Turkey is aiming for payback, but does he have what it takes to pull the wool over Baa Baa's eyes?   After getting tricked by Little Baa Baa into eating "smarty tablets," Quirky Turkey wants revenge. What if he uses Baa Baa's own tactics against him by exchanging a few p leasantries before tempting his friend with a fresh, delicious glass of "lemonade"? Turns out gullibility isn't so easy to quench in an outrageous follow-up to Baa Baa Smart Sheep that will have kids laughing so hard, they may just lemonade themselves. ...Show more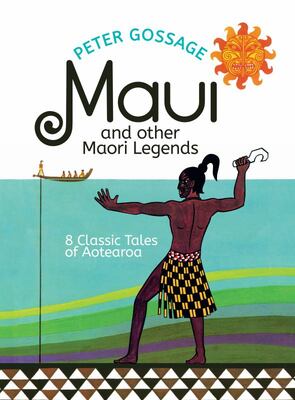 $40.00
NZD
Category: Childrens picture NZ | Reading Level: very good
A beautiful collection of artist Peter Gossage's beloved Maori myths, in one stunning volume. Peter Gossage's memorable retellings of Maori oral myths have captivated the children of New Zealand for generations. Their dramatic and distinctive illustrations with minimal yet evocative language form a powe rful combination, and each has earned its place among the beloved classics of our literature. These are exciting, magical tales of adventure and intrigue. Several feature the remarkable culture hero Maui - the quick-witted and the trickster - whose exploits include slowing the sun in its course across the sky, fishing up the North Island/Te Ika a Maui, discovering the secret of fire and his attempt to trick the goddess of death and become immortal. Maui and Other Legends contains eight essential legends. The treasury includes- How Maui Found his Mother How Maui Found his Father and the Magic Jawbone, The Fish of Maui, How Maui Slowed the Sun, How Maui Found the Secret of Fire, How Maui Defied the Goddess of Death, Battle of the Mountains, Pania of the Reef. ...Show more
$18.00
NZD
Category: Childrens picture NZ | Reading Level: 4-7
There once was an ogre called Gobbler Magoo who lived in a swamp where the wild weeds grew, and captured a maker of good tasty stew. Nicketty-nacketty, noo-noo-noo.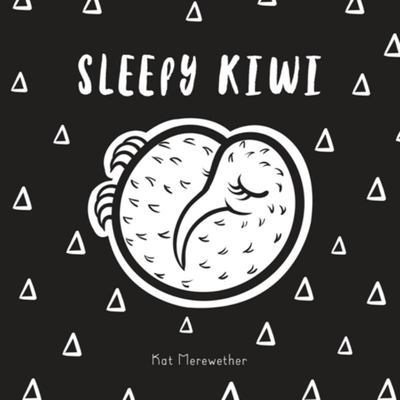 $20.00
NZD
Category: Childrens picture NZ
Science shows that baby's eyes are drawn to strong contrasting colours. This black and white book with solid, friendly graphics is designed especially for newborns and infants. Kiwi are a very special and rare nocturnal bird, native to New Zealand. The perfect character to juxtapose the erratic sleep pa tterns of a newborn baby. * From #1 Best Selling New Zealand author and illustrator of the Kuwi the Kiwi series of books. * A newborn baby sees only in black and white and shades of grey. Nerve cells in their retina and brain that control vision are not fully developed. the simple graphics and solid black and white are ideal for this stage of development. * Encourages the practice of reading to your child from birth. The book is a large, thick board book, matte laminated for a soft, cleanable finish. Created entirely in a black and white modern illustration style. ...Show more
$19.00
NZD
Category: Childrens picture NZ | Series: Wonky Donkey | Reading Level: good
"I was walking down the road and I saw . . .A donkey, Hee Haw And he only had three legs He was a wonky donkey." Children will be in fits of laughter with this perfect read-aloud tale of an endearing donkey. By the books final page, readers end up with a spunky, hanky-panky, cranky, stinky, dinky, lanky , honky-tonky, winky wonky, donkey Download the free song at www.scholastic.com/wonkydonkey ...Show more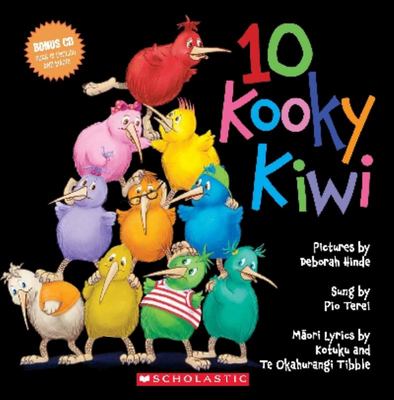 $21.00
NZD
Category: Childrens picture NZ
Sing along with iconic entertainer Pio Terei counting down from ten kooky kiwi to one! Colourful kiwi characters act out this funny kids' version of the popular singalong Ten Green Bottles, including CD by iconic NZ entertainer Pio Terei. Bilingual.
$21.99
NZD
Category: Childrens picture NZ
'Twas the night before Christmas and all round the bach, Not a possum was stirring; not one could we catch.' Take one Santa dressed in singlet and shorts, and put him on a miniature tractor pulled by eight flying sheep, and you have a Kiwi version of the well-loved Clement C. Moore poem. Children will delight in Yvonne Morrison's humorous text and revel in Deborah Hinde's vibrant illustrations which reflect a Kiwi Christmas at the beach. ...Show more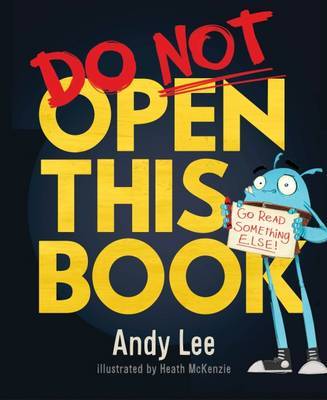 $25.00
NZD
Category: Childrens picture NZ
Do Not Open This Book was only ever meant to have one copy printed. Andy wrote it as a surprise for his sister and her husband to celebrate the 1st birthday of their son, George.The story begins with the character surprised that, despite the name of the book, the reader has opened the cover. He asks the reader not to turn the next page. As the book goes on, the character becomes more and more desperate, begging, pleading, threatening and sulking, before he finally reveals that if the reader reaches the final page, something terrible will happen! ...Show more