$21.00
NZD
Category: Children's classics
Wilbur didn't want food, he wanted love. He wanted a friend - someone who would play with him. One spring morning a little girl called Fern rescues a runt and names him Wilbur. But then Wilbur is sent to live on a farm where he meets Charlotte, a beautiful large grey spider. They become best friends and , when Wilbur is faced with a dreadful fate, Charlotte must find a very clever way to save him. This beautiful full-colour edition is the perfect choice for every family's bookshelf. 'No child should be without a copy.' Daily Mail ...Show more
$49.99
NZD
Category: Children's classics
Even more innovative than his last, Robert Sabuda will captivate all with his latest pop-up masterpiece, Beauty & the Beast   True love blooms in this three-dimensional adaptation of a beloved fairy tale. Amazing paper structures and classically styled artwork lead readers through a magical tale. Magnificent pop-ups of a life-like Beast, a mysterious castle and a spectacular rose garden make this all-new pop-up masterpiece a must-have for your family's library. ...Show more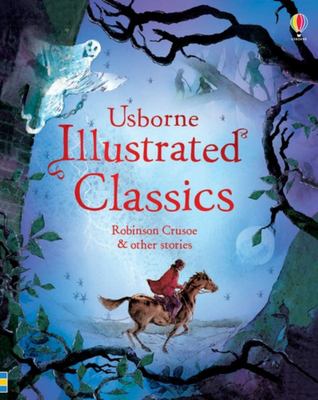 $35.00
NZD
Category: Children's classics | Series: Illustrated Story Collections
A collection of six timeless, classic stories in one gift-packed volume, retold for younger readers: The Count of Monte Cristo, The 39 Steps, The Prisoner of Zenda, Moonfleet and The Three Musketeers.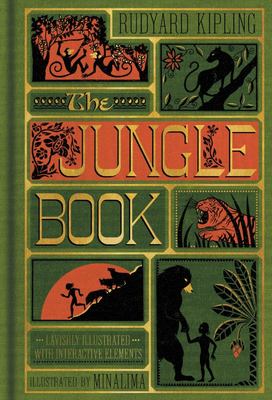 $45.00
NZD
Category: Children's classics
For fans of all ages, legendary British writer Rudyard Kipling's complete collection of enchanting fables set in India-the basis of the beloved animated Disney film and a modern cinematic retelling from director Jon Favreau-now available in a deluxe four-color illustrated collectible edition. The Jungl e Book features stunning artwork and nine 3-D interactive elements crafted by MinaLima Design, the award-winning design studio behind the graphics for the Harry Potter film franchise and the illustrated classic Peter Pan. Since its publication in 1894, Rudyard Kipling's beloved masterpiece The Jungle Book has been celebrated by generations of readers. Composed of seven tales, each one accompanied by a poem, The Jungle Book is a coming of age fantasy that introduces a lush, colorful world full of adventure and danger. The first three tales include some of the most charming and unforgettable characters in literature-the man-cub Mowgli, the black panther Bagheera, the wise brown bear Baloo, the ruthless tiger Shere Khan, and the hypnotic python Kaa. The other four tales each tell the story of a different animal, such as the travels of the white seal Kotick; the battle between the courageous mongoose Rikki-Tikki-Tavi and the deadly cobra Nag; Toomai and the elephant dance; and the camp animals of the queen's guard. The second volume in Harper Design's newest series of deluxe reimagined children's classics, this beautiful unabridged edition takes readers deep into the heart of the Indian jungle with specially commissioned four-color illustrations and nine exclusive interactive features that will delight readers, including a map of the lost Indian city where Mowgli is taken by the monkeys; a trifold detailing the Laws of the Jungle; a spinning dial of the elephant dance; and a map of Kotick's route to find a new home. Beautifully designed, this keepsake illustrated edition will be treasured by readers of all ages. ...Show more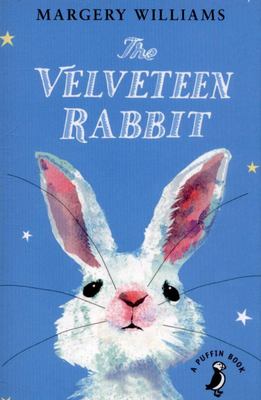 $21.00
NZD
Category: Children's classics | Reading Level: Children's - Grade 1-2, Age 6-7
The Velveteen Rabbit is a classic, much-loved children's story by Margery Williams. Once there was a velveteen rabbit who longed to be Real. He was owned by a boy who loved him more and more every day, even when the rabbit's velveteen coat grew old and shabby and worn. Then one day something magical hap pened, and the rabbit's wish began to come true... ...Show more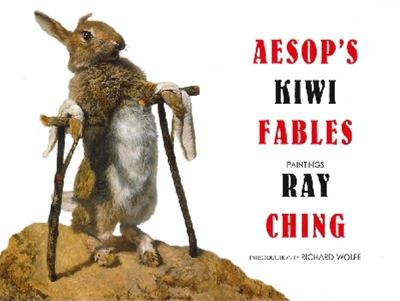 $50.00
NZD
Category: Children's fiction | Reading Level: near fine
In this collection, newly painted for this book, Ray Ching's drawing and painting skills, familiar to New Zealanders through his widely seen paintings of birds, are imaginatively engaged in an altogether new expression of Aesop's Fables. The stories have left their origins in Greece and ancient Europe a nd set off to the distant isles of New Zealand. Now, the tales are told by the inhabitants of these islands, mostly birds, who take the place of the more traditional players - Tui are as smart as Crows, and Tuatara is as dogged as the Tortoise, to successfully win his race over Possum. An introduction by Richard Wolfe gives an insight into the work and art of Ray Ching and a brief history of Aesop's fables in publication. ...Show more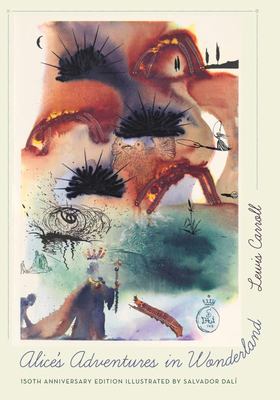 $59.99
NZD
Category: Children's classics
Commemorating the 150th anniversary of one of the most beloved classics of children's literature, this illustrated edition presents Alice like you've never seen her before. In 1865, Charles Lutwidge Dodgson, an Oxford mathematician and Anglican deacon, published a story about a little girl who tumbles down a rabbit hole. Thus was the world first introduced to Alice and her pseudonymous creator, Lewis Carroll. This beautiful new edition of Alice's Adventures in Wonderland features rarely seen illustrations by Salvador Dal that illuminate the surreal yet curiously logical and mathematical realm into which Alice famously falls. In an informative and wide-ranging introduction, Carroll expert Mark Burstein discusses Dal 's connections with Carroll, his treatment of the symbolic figure of Alice, and the mathematical nature of Wonderland. In addition, mathematician Thomas Banchoff reflects on the friendship he shared with Dal and explores the mathematical undercurrents in Dal 's work. ...Show more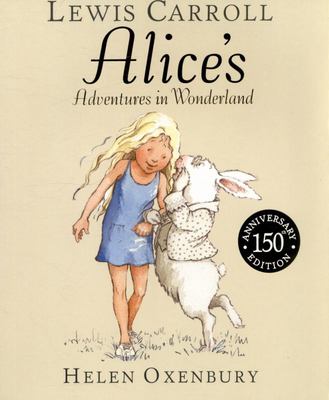 $20.00
NZD
Category: Children's classics
For a century and a half Alice's Adventures in Wonderland, Lewis Carroll's classic story of logic and lunacy, has delighted young and old alike. Gorgeously illustrated, this award-winning rendition is full of warmth and humour. The whole approach is contemporary and accessible: Alice herself is a child of today - casually dressed, personable, spirited. In Helen Oxenbury's hands, the topsy-turvy world of Wonderland is a wondrous place indeed! ...Show more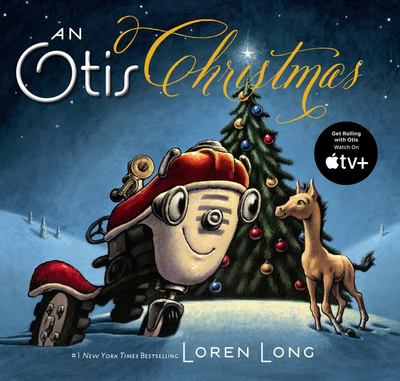 $18.00
NZD
Category: Children's classics | Series: Otis Ser.
It's Christmas Eve on the farm where Otis and all of his friends live. The farmer has given Otis his first real Christmas present - a shiny new horn! A tree has been decorated, a big snowstorm is on its way, and all of the animals are excited. Best of all, one of the horses on the farm is about to give birth to a foal! Yet in the middle of the night the horse begins neighing in pain and when the farmer says, "We'd better get Doc Baker out here or we'll lose 'em both," Otis knows the horse is in trouble. Snow has been falling hard for hours and the roads are unpassable. Otis to the rescue! He knows a shortcut through the woods and he arrives at the doc's house flashing his headlights and revving his engine. When Doc fails to awake, Otis uses his new horn. Then, with Doc in tow, he races back to the farm just in time for a Christmas miracle...and the arrival of a new friend to play with. A warm, feel good Christmas story featuring everyone's favourite tractor, Otis. ...Show more
$13.00
NZD
Category: Children's classics | Series: Anne
Marilla and Matthew Cuthbert are in for a big surprise. They are waiting for an orphan boy to help with the work at Green Gables - but a skinny, red-haired girl turns up instead. Feisty and full of spirit, Anne Shirley charms her way into the Cuthberts' affection with her vivid imagination and constant chatter. It's not long before Anne finds herself in trouble, but soon it becomes impossible for the Cuthberts to imagine life without 'their' Anne - and for the people of Avonlea to recall what it was like before this wildly creative little girl whirled into town. ...Show more
$24.00
NZD
Category: Children's classics | Reading Level: Children's - Grade 3-4, Age 8-9
Roald Dahl's Charlie and the Chocolate Factory in glorious full colour. Mr Willy Wonka is the most extraordinary chocolate maker in the world. And do you know who Charlie is? Charlie Bucket is the hero. The other children in this book are nasty little beasts, called- Augustus Gloop - a great big greed y nincompoop; Veruca Salt - a spoiled brat; Violet Beauregarde - a repulsive little gum-chewer; Mike Teavee - a boy who only watches television. Clutching their Golden Tickets, they arrive at Wonka's chocolate factory. But what mysterious secrets will they discover? Our tour is about to begin. Please don't wander off. Mr Wonka wouldn't like to lose any of you at this stage of the proceedings . . . ...Show more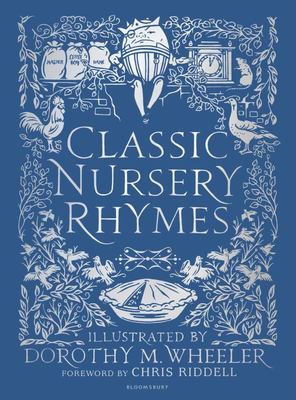 $33.00
NZD
Category: Children's classics
Featuring gorgeous artwork from Enid Blyton's illustrator Dorothy M. Wheeler this book of classic nursery rhymes is the perfect gift. Original artwork from 1916 illustrates nursery favourites including Little Jack Horner, Jack and Jill and Humpty Dumpty. This stunning hardback is a must-have for Christm as. ...Show more