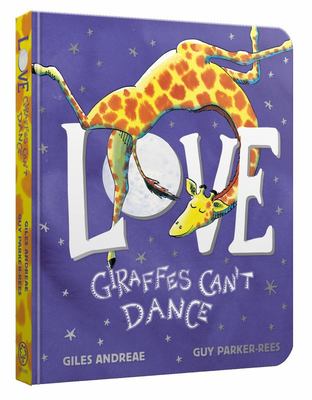 $16.99
NZD
Category: Self-help
Join Gerald the Giraffe and friends for a sparkling celebration of LOVE! From the creators of the bestselling Giraffes Can't Dance comes a brand-new rhyming story filled with joy and love... and all your favourite characters from the bestselling classic! This magical moonlit rhyme is ideal for sharing and reading aloud with loved ones, and as a sturdy board book, it's perfect for even the littlest hands. The perfect gift to say 'I love you' on Valentine's Day, or at any time of the year. Praise for Giraffes Can't Dance: "All toddlers should grow up reading this" Daily Mail "A modern classic" Baby & Me "A joyful read about an outsider who finds acceptance on his own terms . . . there's also a simple moral about tolerance and daring to be different" Junior "A fantastically funny and wonderfully colourful romp" Daily Telegraph ...Show more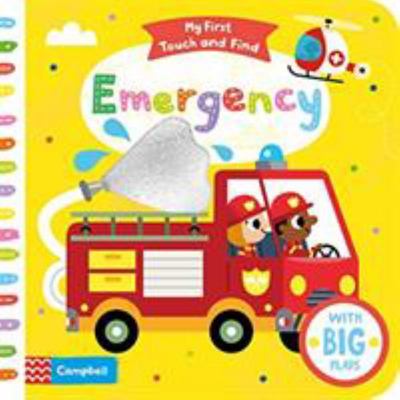 $9.99
NZD
Category: Children general | Series: My First Touch and Find Ser.
Campbell Books are coming to the rescue in My First Touch and Find: Emergency. Lift the giant flaps to reveal the touchy-feely emergency vehicles and lots of exciting textures. Feel the bumpy tyres of a police car, the rubbery hull of a coastguard's boat and a smooth and shiny ambulance! Bright and frie ndly illustrations from Tiago Americo bring the scenes to life and, with something to spot or count on every page, each colourful book in the My First Touch and Find series provides lots of fun for older babies and toddlers. Also available in this tactile series: Dinosaurs, Park, Farm, Zoo, Sea, London, Jungle, Christmas, Baby Animals, Beach and Things That Go. ...Show more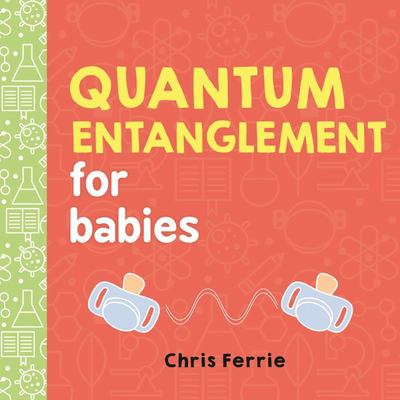 $18.99
NZD
Category: Children general | Series: Baby University
Simple explanations of complex ideas for your future genius   Written by an expert, Quantum Entanglement for Babies is a colorfully simple introduction to one of nature's weirdest phenomenons. Babies (and grownups ) will learn about the wild world of quantum particles. With a tongue-in-cheek approach that adults will love, this installment of the Baby University board book series is the perfect way to introduce basic concepts to even the youngest scientists. After all, it's never too early to become a quantum physicist   Baby University: It only takes a small spark to ignite a child's mind. ...Show more
Slime
by David Walliams
$22.99
NZD
Category: Children general
 Welcome to the Isle of Mulch! Home to a large number of awful adults who like nothing more than making children miserable. And the island is owned by the most awful one of all – Aunt Greta Greed! Something needs to be done about them. But who could be brave enough? Meet Ned! Ned has lived on Mulch all his life and whilst trying to get his own back on his trickster sister, Jemima, he discovers one of the great mysteries of the world – slime! What is it? Who is it? Where does it come from? And how does Ned use slimepower to take on the horrible grown-ups of Mulch? ...Show more
$29.99
NZD
Category: Children general | Series: The\Big Book Ser.
Following the wild success of The Big Book of Bugs and The Big Book of Beasts, The Big Book of the Blue is the third installment in Yuval Zommer's beloved series. Alongside everything the young oceanographer needs to know, Zommer's charming illustrations bring to life some of the slipperiest, scaliest, strangest, and most monstrous underwater animals. The book opens by explaining how different types of animals are able to breathe and survive underwater, and the different families to which they belong. Subsequent pages are dedicated to specific creatures, including sea turtles, whales, sharks, stingrays, and seahorses, and show varied life in specific habitats, such as a coral reef or deep sea bed. The Big Book of the Blue also explores the underwater world thematically, looking at animals in danger, learning how to spot creatures at the beach, and discovering how to do our part to save sea life. Beautiful and filled with fascinating facts, young, curious readers won't be able to tear their eyes away from the page. ...Show more
$33.00
NZD
Category: Children general
For every little kid who loves to dance, comes this lavishly illustrated storybook collection from award-winning Australian author Natalie Jane Prior and much-loved illustrator Cheryl Orsini. Every Saturday, with a hop, a skip and a magical twirl, Mia, Emma and Grace turn into ... fairy dancers! Ente r their enchanted world in this charming collection of six gloriously illustrated adventures - brimming with fun, friendship, fairy wings and dancing. ...Show more
$22.00
NZD
Category: Children general | Series: The Dragon Defenders
The Dragon Defenders - Book Five: The Grand Opening is the fifth and final book in the best-selling Dragon Defenders series. It's all over - The Pitbull has won! He's captured every last dragon from The Island, and brought them to the mainland. The stage is now set for the grand opening of Dragon World. Meanwhile Flynn, Paddy, and Briar are stuck in their new school, powerless to do anything about it. That is, until they make a new friend... ...Show more
$14.99
NZD
Category: Children general | Series: Usborne English Readers Starter Level
A lively retelling of the classic Aesop's fable for young English language learners, beautifully illustrated and full of character and humour. "Hello, I'm new here!" says Hare to slow, quiet old Tortoise. Hare talks very fast, and likes to run and jump, and before Tortoise can think twice, he has agreed to an impossible race. But maybe Hare is a little too confident, and Tortoise has a chance of winning after all? And maybe both Hare and Tortoise have some lessons to learn about determination, believing in yourself and winning and losing well. With fun activities after the story, and online audio in both British English and American English. Beautifully produced, with world-class full-colour artwork throughout, this classic story is retold in a fluent and natural style, made highly accessible for English language learners. This is part of a series devised and edited in collaboration with acclaimed ELT consultant Peter Viney. ...Show more
$17.99
NZD
Category: Children general | Series: Nerd Herd
Barny the Lamb and his friends are sick of being picked on. So they decide to form a gang to show everyone that they are not as soft as they look. But how do three fluffy friends stand up to a cunning fox, a gigantic cat, and a bull with behavioural issues?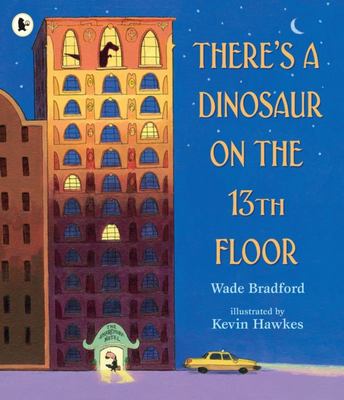 $19.00
NZD
Category: Children general
"Welcome to the Sharemore Hotel," said the porter. "You must be Mr Snore. Let me show you to your room..." Mr Snore checks into a hotel room, only to discover that the room is already occupied – by a mouse! So the porter moves Mr Snore up a floor to a new room. Alas, that room seems to be occupied by a fuzzy critter, too. Up thirteen floors, one floor at a time, Mr Snore gets moved and moved again until the porter has run out of options for his guest. Why? Because there is absolutely no way anyone should EVER go to the top floor, the 13th floor, in the hope of finding room and rest... ...Show more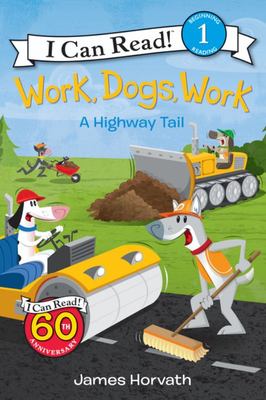 $7.99
NZD
Category: Children general | Series: I Can Read Level 1
Top dog Duke and his busy crew of construction worker dogs have a big day ahead of them as they race to repair a road. With miles of new road to lay, the crew gets to work using equipment like bulldozers, steamrollers, and paving trucks. But what happens when a rocky hill blocks the way? Time to bring i n the demolition crew! Beginning readers will love this I Can Read adventure starring a doggy construction crew! The text and art have been gently adapted from James Horvath's picture book of the same title. Work, Dogs, Work is a Level One I Can Read book, which means it's perfect for children learning to sound out words and sentences. ...Show more