$19.99
NZD
Category: Children general | Series: Wings of Fire Graphic Novel
The best-selling Wings of Fire series takes flight in this first graphic novel edition, adapted by the author with art by Mike Holmes. Clay has grown up under the mountain, chosen along with four other dragonets to fulfill a mysterious prophecy and end the war between the dragon tribes of Pyrrhia. So wh en one of the dragonets is threatened, all five spring into action. Together, they will choose freedom over fate, leave the mountain, and fulfill their destiny–on their own terms. ...Show more
$18.99
NZD
Category: Children general | Series: Dog Man
A brand-new graphic novel series by Dav Pilkey, the internationally bestselling author and illustrator of the DOG MAN and CAPTAIN UNDERPANTS series. Welcome to the Cat Kid Comic Club, where Li'l Petey (LP), Flippy, and Molly introduce twenty-one rambunctious, funny, and talented baby frogs to the art of comic making. As the story unwinds with mishaps and hilarity, readers get to see the progress, mistakes, and improvements that come with practice and persistence. Squid Kid and Katydid, Baby Frog Squad, Gorilla Cheese Sandwich, and Birds Flowers Tree: A Haiku Photo Comic are just some of the mini-comics that are included as stories-within-the-story, each done in a different style, utilizing humour and drama, prose and poetry, illustrated in different media including acrylics, pastels, coloured pencils, felt-tip markers, clay, hand-made cardboard sculptures, photographs, pipe cleaners, construction paper collages, and cookies. Readers of all ages will be inspired to dream up their own stories and unleash their own creativity as they dive into this pioneering graphic novel adventure from Dav Pilkey and his heartfelt, humorous, and amazing cast of characters in the Cat Kid Comic Club. ...Show more
$16.00
NZD
Category: Children general | Series: Dragon Ball Super Ser.
Goku's adventure from the best-selling classic manga Dragon Ball continues in this new series written by Akira Toriyama himself! Ever since Goku became Earth's greatest hero and gathered the seven Dragon Balls to defeat the evil Boo, his life on Earth has grown a little dull. But new threats loom overhe ad, and Goku and his friends will have to defend the planet once again in this continuation of Akira Toriyama's best-selling series, Dragon Ball! The Tournament of Power is over and Goku and Vegeta have embarked on a new adventure…in space! The Galactic Patrol experiences its worst prison break ever, and the evil Moro-a planet-eating monster-escapes! Moro's goal is attaining the Dragon Balls of New Namek, and it's up to Goku, Vegeta and the Galactic Patrol to stop him! But how can they do anything when Moro can drain them of their energy just by being near them?! ...Show more
$47.99
NZD
Category: Children general | Series: Harry Potter Illustrated Editions
This glorious new edition of Newt Scamander's Fantastic Beasts and Where to Find Them (considered a classic throughout the wizarding world) features an extraordinary array of magical creatures, from Acromantula to Yeti via ten different breeds of dragon – all beautifully illustrated in full colour by th e brilliantly inventive, Greenaway Medal shortlisted Olivia Lomenech Gill.Famed Magizoologist Newt Scamander's years of adventure and exploration have yielded a work of unparalleled importance, admired by scholars, devoured by young witches and wizards, and even made available to Muggles in the early years of this century. With this dazzling illustrated edition, readers can explore the magical fauna of five continents from the comfort of their own armchairs. Fantastic Beasts and Where to Find Them is essential reading at Hogwarts.This new edition features the fully updated 2017 text – which includes new profiles of six magnificent beasts that inhabit North America and a new foreword by J.K. Rowling, writing as Newt Scamander. ...Show more
$13.00
NZD
Category: Children general | Reading Level: Children's - Grade 1-2, Age 6-7
When Sam-I-am persits in pestering a grumpy grouch to eat a plate of green eggs and ham, perseverance wins the day, teaching us all that we cannot know what we like until we have tried it! The classic story from the one and only Dr. Seuss, now with a brand new look! When Sam-I-am persists in pestering a grumpy grouch to eat a plate of green eggs and ham, perseverance wins the day, teaching us all that we cannot know what we like until we have tried it! The perfect book for early readers, the new style brings an old favourite to a whole new generation. As part of a major rebrand programme, HarperCollins is relaunching 17 of Dr. Seuss's best-selling books, including such perennial favourites as The Cat in the Hat, Green Eggs and Ham and Fox in Socks. In response to consumer demand, the bright new cover designs incorporate much needed guidance on reading levels, with the standard paperbacks divided into three reading strands - Blue Back Books for parents to share with young children, Green Back Books for budding readers to tackle on their own, and Yellow Back Books for older, more fluent readers to enjoy. Green Eggs and Ham belongs to the Green Back Book range. ...Show more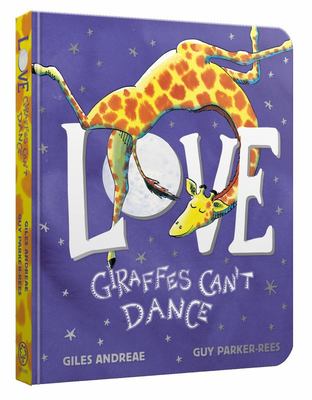 $16.99
NZD
Category: Self-help
Join Gerald the Giraffe and friends for a sparkling celebration of LOVE! From the creators of the bestselling Giraffes Can't Dance comes a brand-new rhyming story filled with joy and love... and all your favourite characters from the bestselling classic! This magical moonlit rhyme is ideal for sharing and reading aloud with loved ones, and as a sturdy board book, it's perfect for even the littlest hands. The perfect gift to say 'I love you' on Valentine's Day, or at any time of the year. Praise for Giraffes Can't Dance: "All toddlers should grow up reading this" Daily Mail "A modern classic" Baby & Me "A joyful read about an outsider who finds acceptance on his own terms . . . there's also a simple moral about tolerance and daring to be different" Junior "A fantastically funny and wonderfully colourful romp" Daily Telegraph ...Show more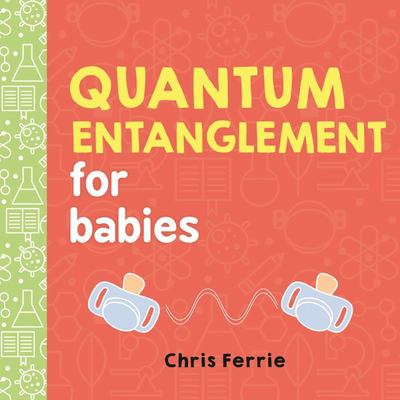 $18.99
NZD
Category: Children general | Series: Baby University
Simple explanations of complex ideas for your future genius   Written by an expert, Quantum Entanglement for Babies is a colorfully simple introduction to one of nature's weirdest phenomenons. Babies (and grownups ) will learn about the wild world of quantum particles. With a tongue-in-cheek approach that adults will love, this installment of the Baby University board book series is the perfect way to introduce basic concepts to even the youngest scientists. After all, it's never too early to become a quantum physicist   Baby University: It only takes a small spark to ignite a child's mind. ...Show more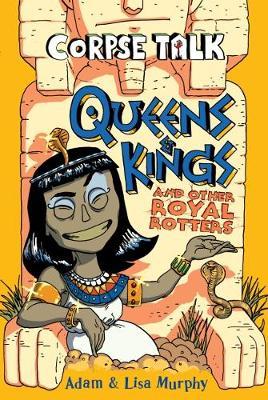 $17.99
NZD
Category: Children general
The third amazing thematic Corpse Talk bookall about the most astonishing rulers from history ever! Adam Murphy interviews the high-and-mighty men and women who changed the worldgetting their stories straight from the corpses mouths! Guaranteed laughs, surprises, and a whole host of facts told to you by the rulers from all over the world, themselves. From Cleopatra to Queen Vic to Genghis Khan, these are some royals with stunning tales to tell... ...Show more
Slime
by David Walliams
$22.99
NZD
Category: Children general
 Welcome to the Isle of Mulch! Home to a large number of awful adults who like nothing more than making children miserable. And the island is owned by the most awful one of all – Aunt Greta Greed! Something needs to be done about them. But who could be brave enough? Meet Ned! Ned has lived on Mulch all his life and whilst trying to get his own back on his trickster sister, Jemima, he discovers one of the great mysteries of the world – slime! What is it? Who is it? Where does it come from? And how does Ned use slimepower to take on the horrible grown-ups of Mulch? ...Show more
$22.00
NZD
Category: Children general | Series: The Dragon Defenders
The Dragon Defenders - Book Five: The Grand Opening is the fifth and final book in the best-selling Dragon Defenders series. It's all over - The Pitbull has won! He's captured every last dragon from The Island, and brought them to the mainland. The stage is now set for the grand opening of Dragon World. Meanwhile Flynn, Paddy, and Briar are stuck in their new school, powerless to do anything about it. That is, until they make a new friend... ...Show more
$14.99
NZD
Category: Children general | Series: Usborne English Readers Starter Level
A lively retelling of the classic Aesop's fable for young English language learners, beautifully illustrated and full of character and humour. "Hello, I'm new here!" says Hare to slow, quiet old Tortoise. Hare talks very fast, and likes to run and jump, and before Tortoise can think twice, he has agreed to an impossible race. But maybe Hare is a little too confident, and Tortoise has a chance of winning after all? And maybe both Hare and Tortoise have some lessons to learn about determination, believing in yourself and winning and losing well. With fun activities after the story, and online audio in both British English and American English. Beautifully produced, with world-class full-colour artwork throughout, this classic story is retold in a fluent and natural style, made highly accessible for English language learners. This is part of a series devised and edited in collaboration with acclaimed ELT consultant Peter Viney. ...Show more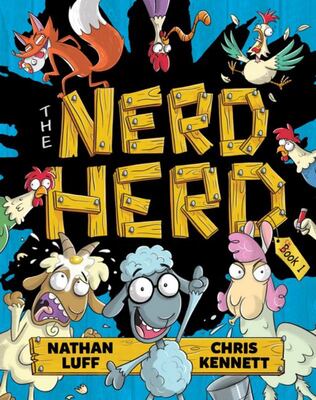 $17.99
NZD
Category: Children general | Series: Nerd Herd
Barny the Lamb and his friends are sick of being picked on. So they decide to form a gang to show everyone that they are not as soft as they look. But how do three fluffy friends stand up to a cunning fox, a gigantic cat, and a bull with behavioural issues?